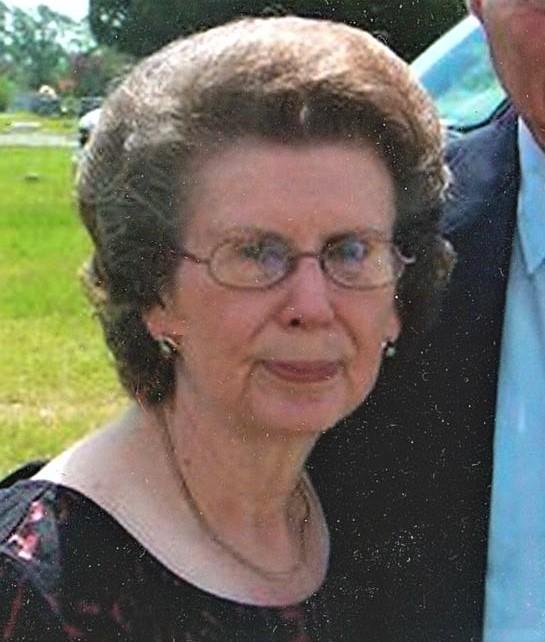 Janice M. Brock, 93, lifelong resident of Northwest Florida, died on Monday, May 15, 2023.
Janice was born March 14, 1930, in Chipley, FL to Jahaza B. Williams and Sam D. May, who both served as Washington County judges. Her family lived across Northwest Florida during the Great Depression. Her great-grandfather, George Franklin Williams donated lumber used to build the First Methodist Church in Chipley.
Janice graduated from Chipley High School as class salutatorian in 1948. Two weeks later, she started nurses training at Charity Hospital in New Orleans. Her experience there and as an RN significantly shaped the trajectory of her life. She met her future husband at Rayne Memorial Methodist Church in New Orleans, and they married in 1952. Wendell and Janice were married for 53 years.
Over the years, Janice worked as an RN at Baptist Hospital and West Florida Hospital in Pensacola, FL, at Chipley Hospital, and in private medical offices. She was instrumental in opening and managing the West Florida Pavilion adolescent psychiatry unit and worked in psychiatric nursing for the last 20 years of her career.
Janice was devoted to caring for her family members in addition to her patients. She cared for her daughter Barbara before she died in 1980. She cared for both her parents as they aged and for her husband before he passed in 2005.
She will be remembered for her phenomenal memory, her green thumb, her prodigious naps, her impeccable style, her commitment to family, her love for eating out, and her personal strength.
She is preceded in death by her parents; her husband, Wendell B. Brock; daughter, Barbara A. Brock; brother, Jon May; as well as her sister, Janet Marlow.
Survivors include her daughter, Carla Brock; two sisters, Joan Stancil and Joy Knight.
Funeral Service will be held 10:00am Saturday, May 20, 2023, at First Methodist Church, Chipley, FL, with Chaplain Trudy Dunn officiating. Interment will follow at Glenwood Cemetery in Chipley.
Harper-Morris Memorial Chapel in Pensacola, FL are handling the arrangements.