Inmates find 'purpose,' 'confidence' through dog training program
COLLIN BREAUX
Shawn Cannon used to have a problem communicating with other people.
Since teaching a dog obedience tricks through a program called Top Dog, though, he's gained confidence and learned patience, humility, and leadership skills.
Cannon is an inmate with the Florida Department of Corrections and demonstrated some of the skills his dog, Princess–a seven-month-old terrier–has learned at the FDC's Northwest Florida Reception Center Annex Building in Chipley on Thursday, Sept. 28.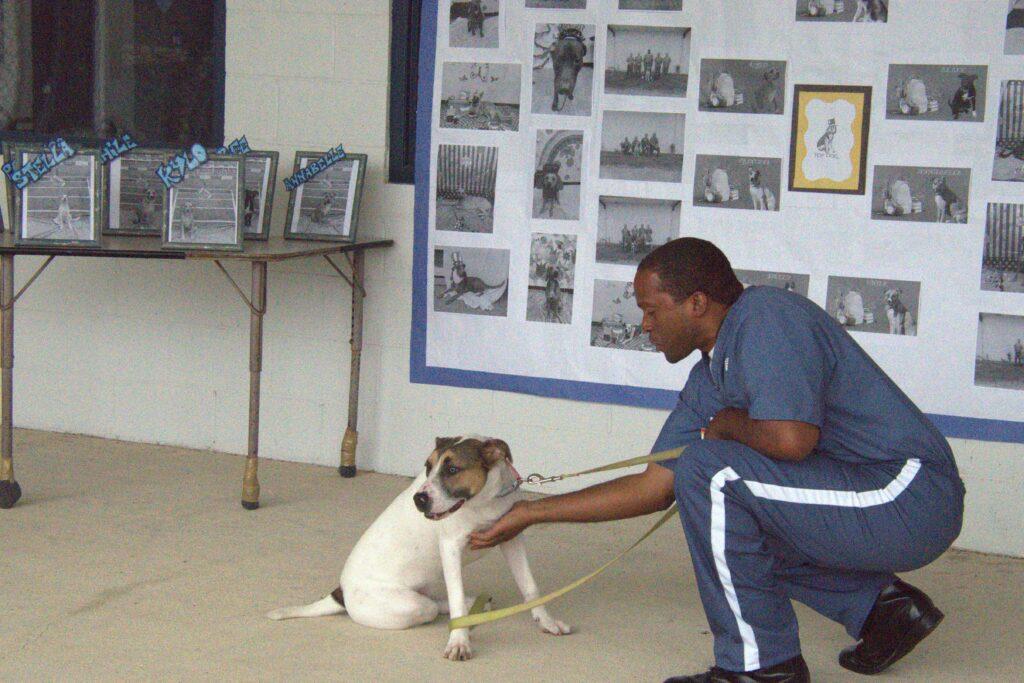 Top Dog pairs dogs about to be euthanized with inmates so the dogs can learn to sit, stay, and roll over and the inmates can learn responsibility and caring for another.
Cannon said his experience with the program has been "tremendous†and taught him that a leader can sometimes take the backseat to let others grow.
Just as Cannon has learned to communicate, the dogs too are being rehabilitated through socialization so they can be accustomed to different situations, he said.
"It taught me how to lead with assertiveness,†he said. "This program has been a blessing. It's amazing to have the opportunity to have dogs in the prison.â€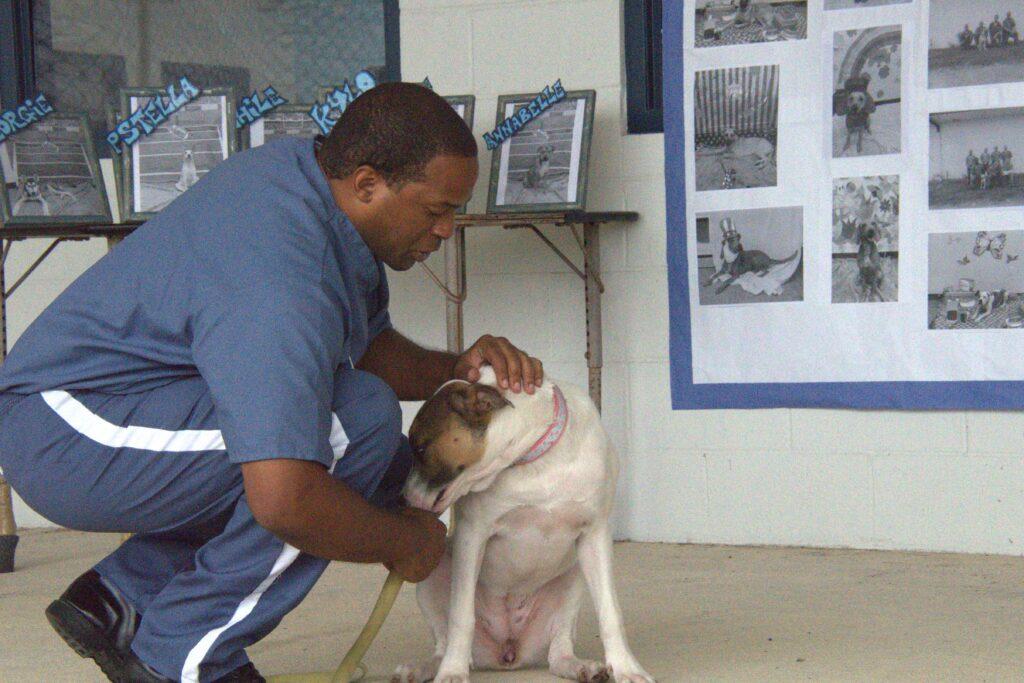 Inmates stay with the dogs 24/7 during the program, which lasts for 10 to 12 weeks. Assistant Warden of Programs Michelle Witalec said Top Dog started this year and came about after an inmate asked if the prison could do a dog program, which galvanized correctional officials to reach out to Bay County Animal Control about the collaboration.Â
"[The inmates] get so much out of the program,†Witalec said. "It gives them patience. It gives them a purpose. It helps them cope with their own emotions.â€
So far, all of the dogs in the program–19, to be specific–have been adopted by new owners afterwards.
The local FDC branch plans to expand the program within the facility, Witalec said.
Working with the dogs can help inmates form bonding skills since some of them come into the prison without any family, Cannon said.
Top Dog will not only grow within the prison and be successful but can set the standard across the state and be a model as far as inmate dog training schematics, he said.
Kathy Beatson, division manager for Bay County Animal Control, said they were convinced to join the partnership after FDOC gave a presentation on what the program would involve.
"The inmates are doing a great job sticking with the program and training the dogs,†Beatson said.
From Beatson's end, Top Dog is a literal life-saver for the animals which makes her "so happy.â€
"When I can come here, I'm in tears because there are animals that would not be able to get out the shelter alive,†she said. "It touches a lot of lives.â€