Top Dog: NWFRC inmates train dogs for adoption
Five dogs from Bay County Animal Control (BCAC) who were on the verge of being euthanized graduated Top Dog on April 21 at Northwest Florida Reception Center (NWFRC).
A five-year partnership program between NWFRC and BCAC began in December 2022 with five dogs, handlers and teams in the inaugural Top Dog program to rehabilitate abandoned dogs and provide them with basic obedience training with the end goal of making the pups adoptable.
"Getting to train these family pets and be a part of this program gave us all a second chance,†said inmate Khang Nguyen. "We are grateful and thankful for the opportunity to love these dogs.â€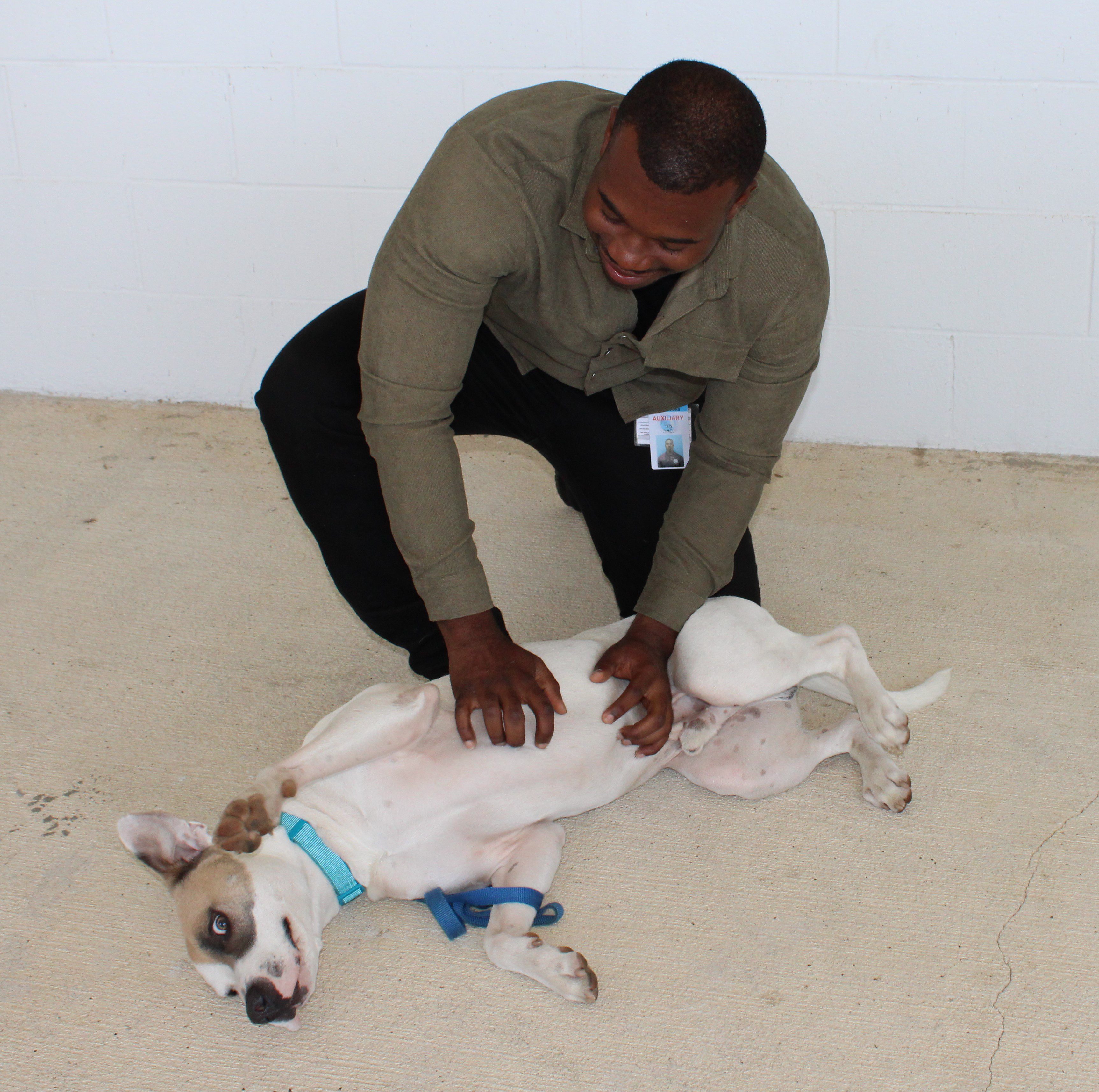 During the process, the dogs' inmate handlers gained a sense of purpose, made useful contributions to the community and became part of a caring relationship with their animal.
The ceremony allowed the handlers to talk about their dog and what it was like to train them and how special the bonds were they built with each other.
"We are passing off more than a leash,†said inmate Shawn Cannon. "We are passing off a friend, a companion and someone we really love to his new home.â€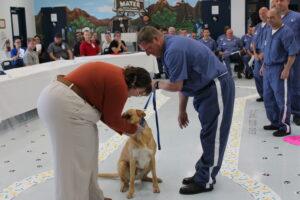 "The Great Exchange†was an emotional moment for everyone in the room as the handlers who have trained and lived with these dogs over the past 10 weeks handed over the leash to the new adoptive owners.
The inmate handlers are a part of the Short Sentence Correctional Institution program at the NWFRC Annex. Each inmate must pass the canine obedience training facilitated by Auburn University Canine Training Program before becoming a handler. Each dog has a main handler and a team that works with them through each phase of the program. More than a dozen inmates were awarded with that certification during the ceremony.
"The goal was to make an impact in these men's lives,†Warden Scott Duvall said. "These dogs have done just that. We are proud of this program and we are excited to see it be even more successful in the future.â€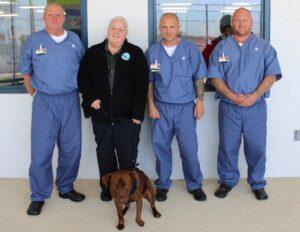 The dogs, Browning, Scooby, Rocky, Thunder and Kyle, each learned basic obedience skills and some tricks while being unconditionally loved by their teams. Browning scored a trip to the governor's mansion where he showed off his newly learned skills for Florida's First Lady Casey DeSantis.
The next Top Dog class will begin May 3.