Pinned driver rescued from fiery crash on Interstate 10
A single-vehicle crash erupted into flames late Tuesday night on Interstate 10 in Washington County.
Bonifay Fire Department and Five Points Fire Department responded at mile marker 106 around 11 p.m. after a white Dodge Dakota collided with a tree, according to BFD. Upon arriving, firefighters located the pickup truck in the eastbound median tree line with heavy front end damage and the driver pinned under the steering wheel.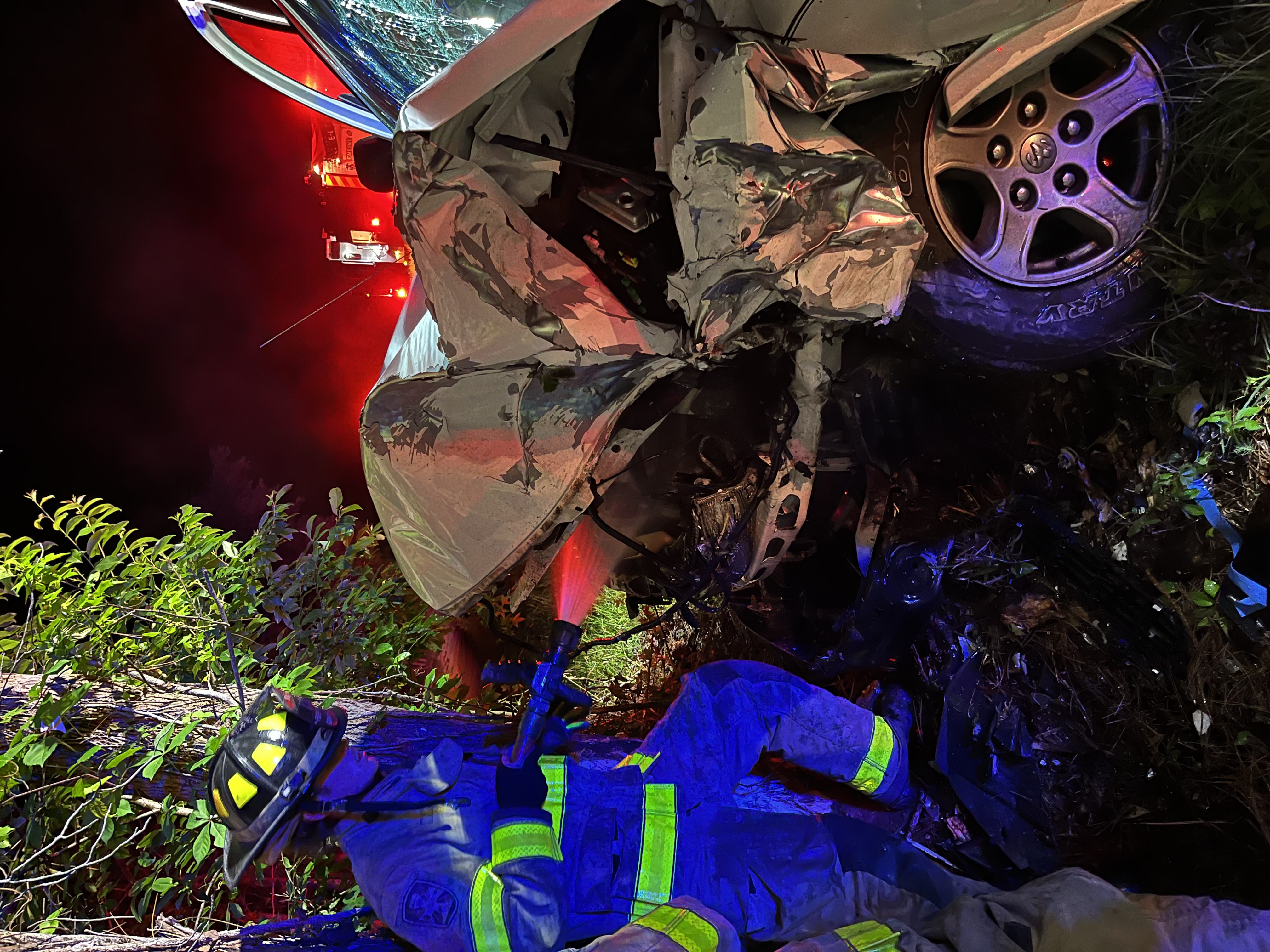 BFD crews used TNT rescue tools to extricate the driver while Washington County EMS provided patient care. During extrication, the vehicle caught fire in the engine compartment. Firefighters quickly extinguished the fire while crews continued working to free the driver.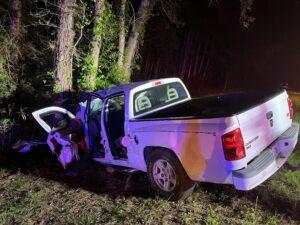 The driver sustained serious injuries but is reported to be in stable condition Wednesday afternoon. The cause of the crash is under investigation by the Florida Highway Patrol.