Library unveils nature trail to walk, learn
A ribbon cutting was held last week at the Washington County Library's Chipley branch for the newly installed United Way Born Learning Trail.
The trail is the product of a partnership between the Washington County Health Department and the Washington County Public Library.
"We are passionate about kids learning,†Library Director Renae Rountree said. "And because of that we are excited to partner with DOH to bring the first, but hopefully not last, Learning Trail to Washington County.â€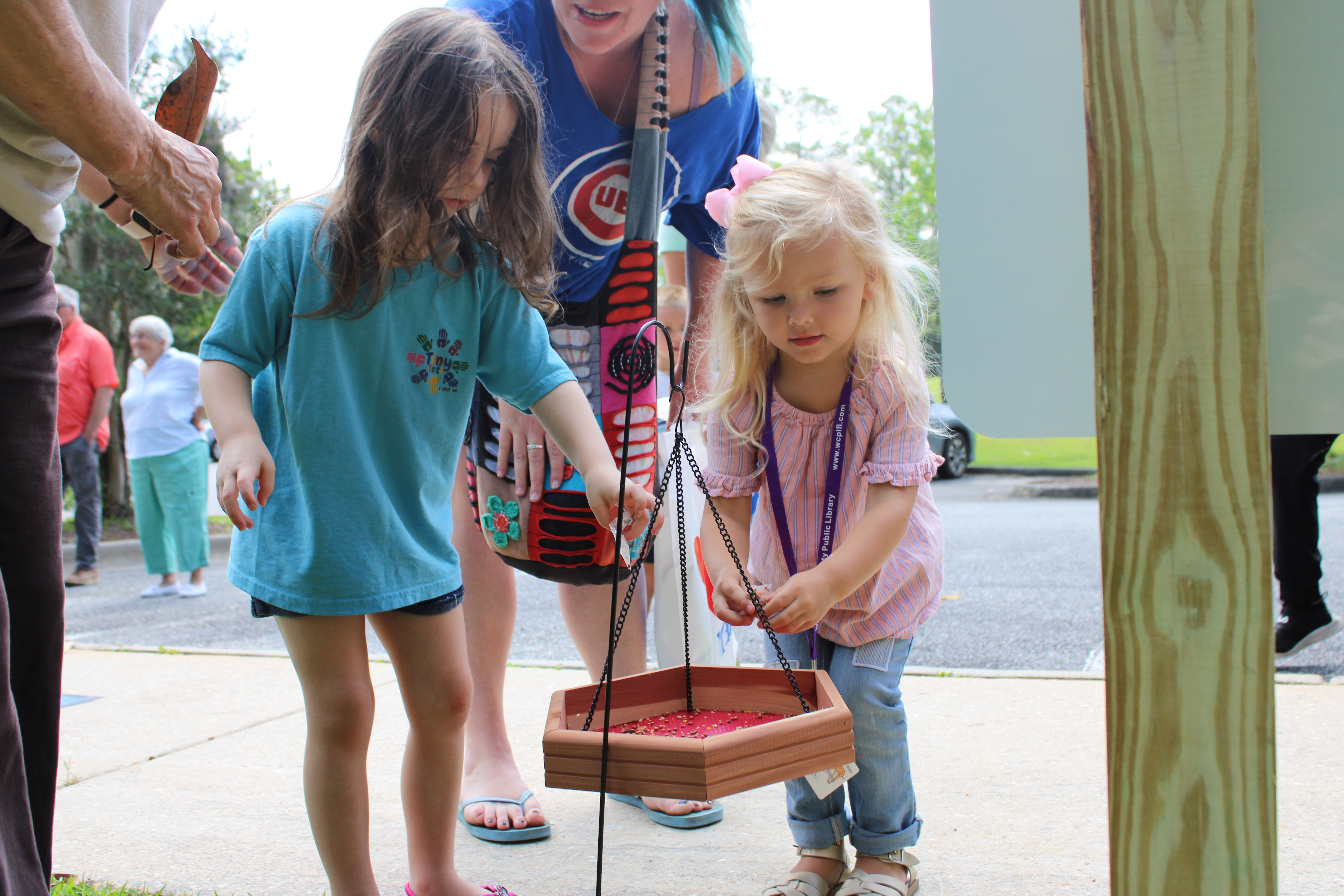 With the help of The United Way of Northwest Florida, DOH was able to purchase the trail from the national United Way. There are trails such as these all over the United States.
The trail is made up of a series of 10 signs in both English and Spanish for parents and caregivers to use as a tool to help better engage their children in learning. Each stop on the trail has a different task for the children to do such as think, identify, learn or use their imagination. The sidewalk is home to stencils that correspond with each sign.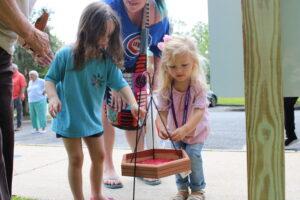 For added fun, there are two small bird feeders along the trail for visitors to interact with nature. For those who visit during library hours, they may go inside and pick up a small portion of birdseed from the front desk for their child to place in the bird feeder.
To experience the Born Learning Trail, visit the Chipley Library at 1444 Jackson Avenue. For more information, call 850-638-1314.