Woman apprehended in high speed pursuit through three counties
The Washington County Sheriff's Office asked Florida Highway Patrol for assistance in the pursuit of a Cocoa, Florida woman after she fled from the Northwest Florida Reception Center and led authorities on a high speed pursuit Saturday morning. 
WCSO said 30-year-old Franchesque Lashondra Robinson left the prison facility at a high rate of speed and almost struck one of the officers on duty with her vehicle after a K-9 alert on her vehicle. According to a WCSO press release, the suspect traveled north up U.S. 77 at rates of speed in excess of 120 mph through Washington County until she reached Interstate 10.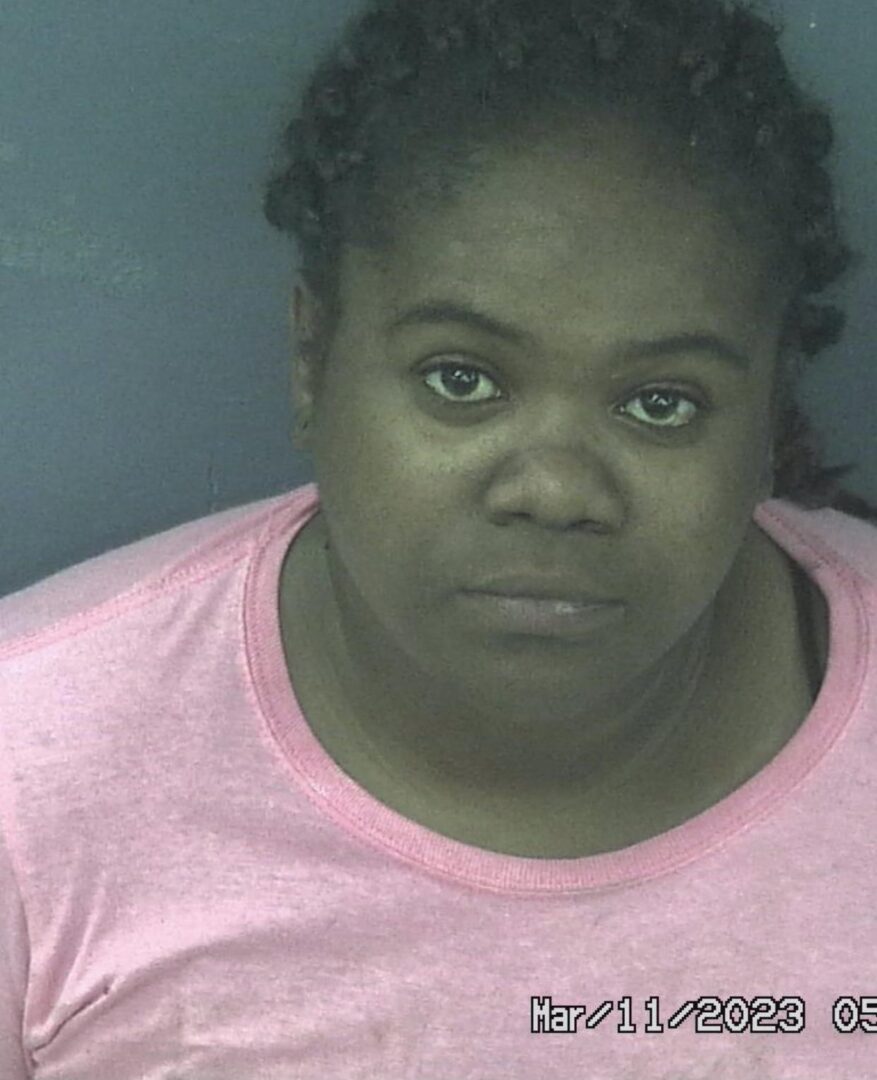 According to a FHP press release, WCSO requested at 8:42 a.m. that FHP join the pursuit of a suspect wanted in reference to aggravated battery on an inspector with the Office of Inspector General Florida Department of Corrections Criminal Investigation Division. FHP joined WCSO's pursuit of Robinson near the 122-mile marker traveling east. At the 125-mile marker, the FHP trooper took over as the primary unit. An additional FHP trooper joined the pursuit near the 136-mile marker. At this point, WCSO discontinued the pursuit. 
The Jackson County Sheriff's Office (JCSO) stopped traffic at State Road 69 and Interstate 10 and then joined the pursuit at mile marker 145. The pursuit continued until Robinson crashed into a guardrail at the 162.5-mile marker in Gadsden County. The suspect collided with a passenger vehicle just before colliding with the guardrail.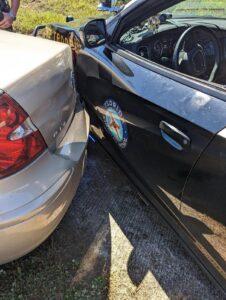 Following the crash with the guardrail, the suspect reversed into one of the FHP vehicle's driver-side door and was taken into custody. 
Two bundles of suspected drugs and approximately a half pound of a green leafy substance were discovered, in addition to several items of drug paraphernalia, FHP said. The suspect was booked into the Gadsden County Jail. 
Robinson is charged with fleeing and eluding and aggravated battery on a law enforcement officer by WCSO. FHP has charged her with aggravated battery on a law enforcement officer, fleeing and eluding, possession of drug paraphernalia, drug possession charge pending FDLE lab results, reckless driving and hit and run with property damage. The Florida Department of Corrections Criminal Investigation Division has charged Robinson with introduction of drugs into a state facility.