Grants bring new equipment to fire departments
Residents in the south end of Washington County can feel a little safer thanks to equipment recently purchased with grant funds by Orange Hill Fire Department and Washington County Fire Department (Sunny Hills).
Two separate grants totaling nearly $80,000 combined allowed a much needed upgrade of air tanks and extrication equipment to be purchased.
Through Assistance to Firefighters grant funding from the State Fire Marshal's office, OHFD bought five top of the line battery operated air packs with masks and two air tanks for each pack.
"This is a huge upgrade for our department, and we are so thankful for it,†OHFD Chief Jeremy Hayes said. "These packs are much more efficient than our old packs.â€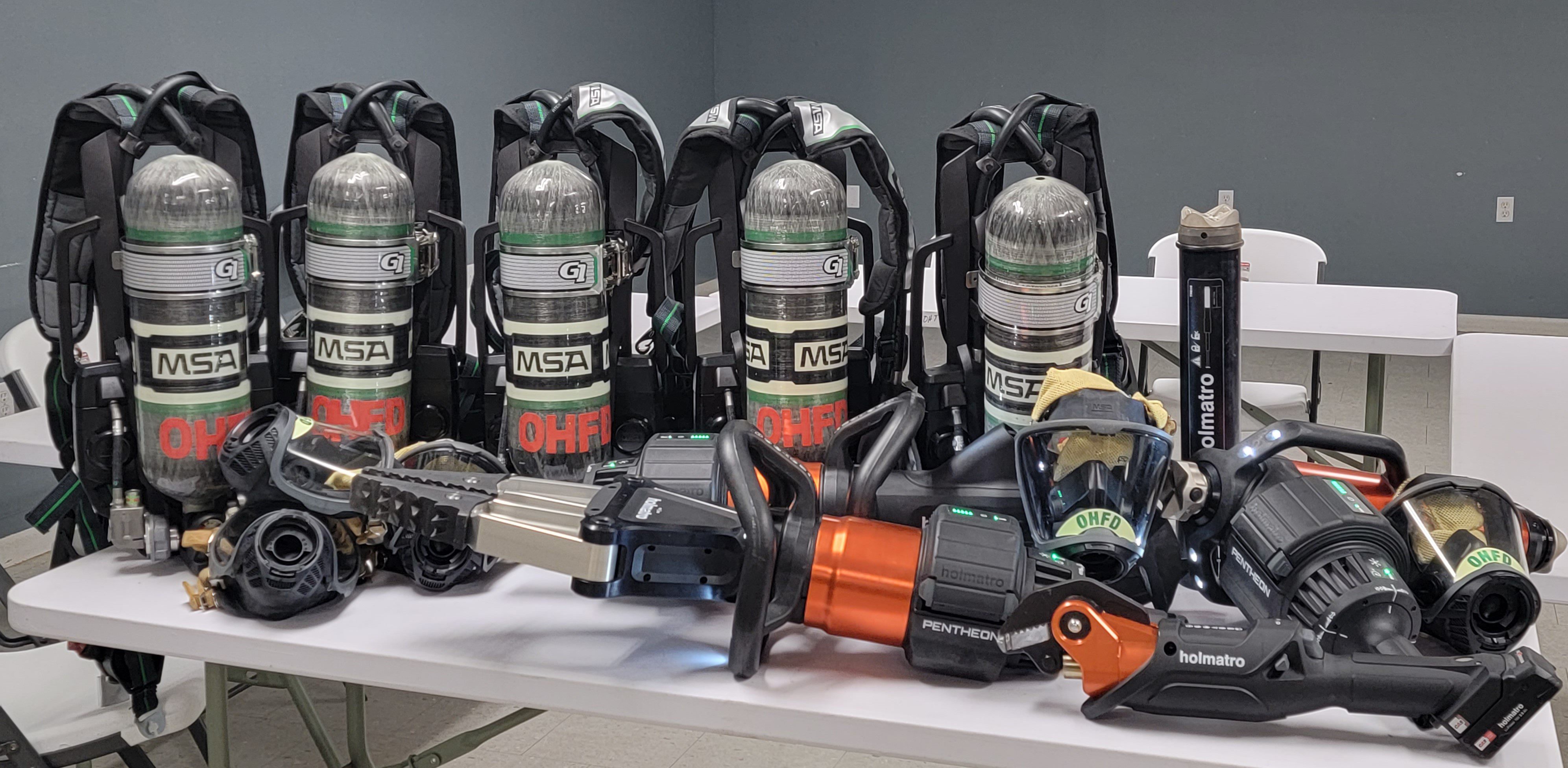 The MSA G-1 air packs come with rechargeable batteries and allow firefighters to breathe in clean air while battling fires.
WCFD purchased state of the art extrication equipment with their grant funds. The Hamatro equipment includes a battery operated cutter, spreader, ram, and a mini cutter. This equipment is also known as the jaws of life.
"We received this equipment in February and have already used it twice to cut people out of a wrecked vehicle,†WCFD Chief Al Gothard said. "To say this equipment has been a blessing is an understatement.â€
The departments applied for the grants in 2022 and were approved much to their appreciation.
"We are grateful to our county commissioners and to our Fire Coordinator Justin Leach for allowing us to apply for these grants,†Gothard said. "This equipment will go a long way in helping us better serve our community and the county.â€
In order to apply for these specific grants, each station is required to pass a safety compliance inspection which will allow them to apply for funds for a three year period. Both chiefs say they intend to apply for more equipment in the coming year.
Although incredibly grateful to have new equipment, the chiefs both say what they need most is more volunteers.
"I have 12 on my roster and Al has 17, but that isn't enough,†Hayes said. "We need more volunteers that are available during the day. We have great groups of guys but we need more.â€
For more information on becoming a volunteer firefighter, contact the Washington County Emergency Operation Center at 850-638-6203 or Al Gothard at 850-326-8228. You can also attend a meeting at OHFD on the first and third Tuesday of each month at 6 p.m.