Second annual Flower Farm Tour set for Memorial Day weekend
Two local flower farms are collaborating to present the second annual Flower Farm Tour in an effort to encourage people to shop locally for their floral needs.
Hosted by Black Barn Blossoms in Vernon, the free tour will take place from 9 a.m. to 3 p.m. May 27 and will feature Fussell's Daylily Farm and Black Barn Blossoms.
With the farms being 20 minutes apart, getting to both locations in one day will be a breeze. Visitors can spend as much time at each farm as desired but are encouraged to visit each location as each has something different to offer.
Black Barn Blossoms is located at 3535 Dickinson Lane in Vernon and will offer a variety of food trucks, guided farm tours, demonstrations and workshops on growing dahlias and soil blocking. There will also be two plant nurseries on site selling bulbs and plants. Sand Hills Native Nursery out of Bay County that specializes in plants native to the area and Arbor Lane Nursery out of Vernon will have fruit trees available for sale.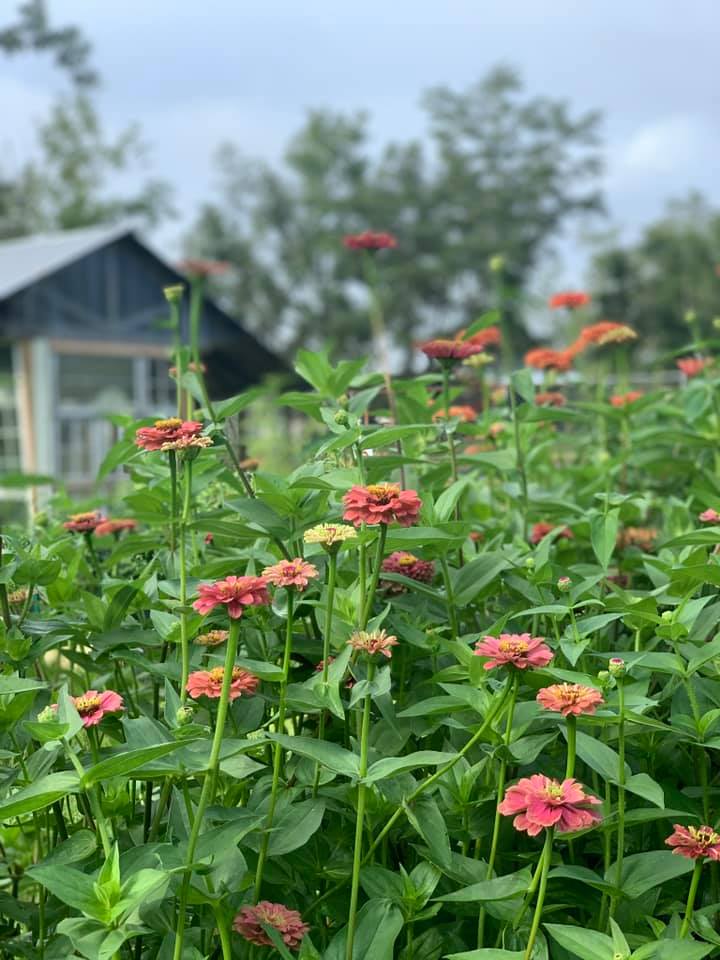 At Fussell's Daylily Farm located at 1565 Gainer Road in Chipley, daylilies can be purchased, games for children will be available and door prizes will be given out throughout the day. There will be food trucks, and visitors can enjoy the view from the garden seating area. Both locations will have photo ops available as well as restrooms for public use.
Black Barn Blossoms Owner Gina Hamilton says the event last year was a big success.
"We had more than 700 people attend the tour last year,†Hamilton said. "We hope to continue to grow this event every year and allow people to enjoy the beautiful Washington County.â€
Fussell's Daylily Farm Owner Clint Fussell says he is excited to be a part of this event again this year.
"We are so happy to have Gina invite us to be a part of this tour again this year,†Fussell said. "It was such a success last year and we want people to come see us both and get some of the prettiest flowers around.â€
Both farms have a multitude of varieties of flowers in a wide range of colors and sizes from gladiolas, sunflowers, daylilies and zinnia. There is something for everyone.
The tour is self-guided and free for those who wish to attend. For more information, visit www.blackbarnblossoms.com or find Fussell's on Facebook at Fussell's Daylily Farm.