Freckles and Co. celebrates grand opening
A ribbon cutting ceremony was held at the grand opening of Freckles and Co. on May 3 in downtown Chipley.
The baby boutique is owned by Geri Johnson who opened the store to bring a selection of clothes for kids and babies because there wasn't much to choose from in the area.
"After having five grandbabies in two years, I figured I needed to open up a store of my own,†Johnson said.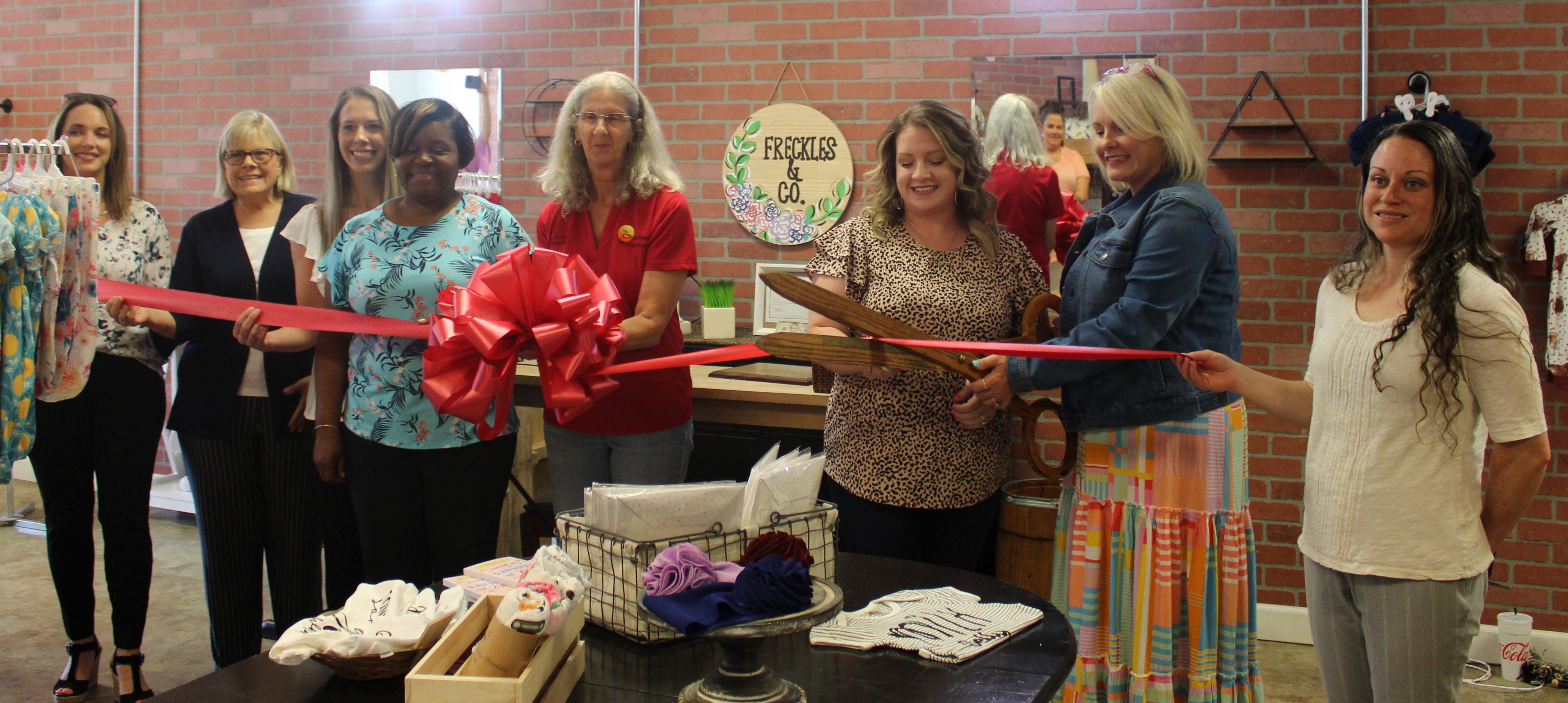 The store is located at 844 Main St. and has boutique-style clothing for girls and boys in sizes ranging from birth to 5T.
"We are hoping to expand on our selections in the future to include bigger sizes,†said Johnson. "We have a little of everything from sleepwear, swimwear and casual wear.â€
There are also mama and mini accessories available and a section of gently used clothing.
Hours of operation are Tuesday through Friday from around 10:30 a.m. to around 4:30 p.m. and on Saturday from 11 a.m. to 2 p.m.
For more information, stop by and visit or call 850-572-6042.