Disabled family loses everything in house fire
Life turned upside down for Rosemary Nelson Perkins and her two adult children when the home they had known for 30 years erupted in flames April 30.
It was a normal Sunday afternoon for the family when 45-year-old Curtis Goodwin went into the kitchen to heat up a plate of food and saw smoke coming from the back TV room of the home at 351 Pike Pond Rd.
"I believe it might have been an electrical issue,†Perkins said.Â
Perkins said the small wood frame home had been added onto over the years and likely had faulty electrical work to blame for why their home burned to a complete loss. To make matters worse, the home was paid off but uninsured when everything they owned perished in the fire.Â
Perkins, Goodwin and 40-year-old Rachel Anderson shared the home with each one of them getting by on social security disability income. Perkins became disabled due to a back injury while working for the Department of Corrections years ago, and her children each live with debilitating heart conditions on top of other maladies. Living in a home that was paid for gave them a bit of security that's now gone.Â
"It went up quick,†Perkins said. "They said it was a hot fire that went up to 3,000 degrees.â€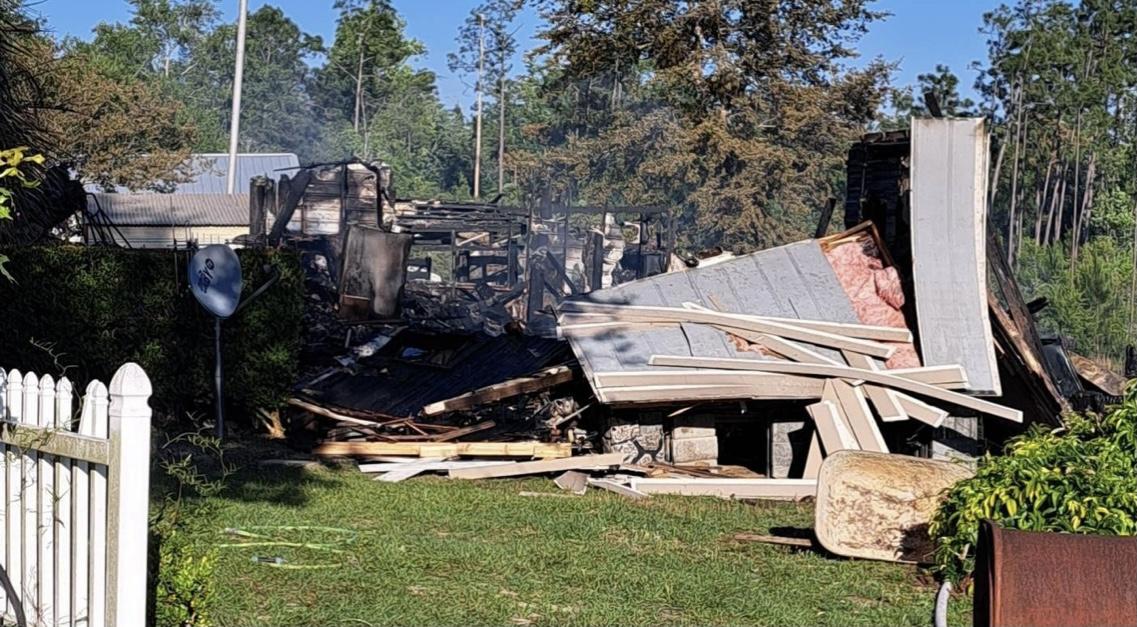 Not having insurance on the house and living on small incomes has left the family without many options when it comes to getting back into a home they can be comfortable in.
One silver lining is that Perkins had recently purchased a small camper on the property that she and her children can live in until they figure out what's next.Â
"We do the best we can with what we have,†Perkins said. "I'd like to be able to build something for myself and my two kids.â€
Perkins said the community has been very supportive with bringing by meals and they received a $640 voucher from the American Red Cross. Living in a camper has left them without a place to store items, so their most immediate need is figuring out how they will begin to fund a new home.
"We try to laugh in spite of losing everything,†Perkins said. "We don't like to ask for help, but sometimes you just don't know what to do.â€
Losing their home is one of many hardships the family has weathered. A few days before the house burned, Goodwin and Anderson's father passed away. Perkins was remarried but lost her husband of 26 years – a veteran with severe PTSD – to suicide four years ago.Â
Being able to live with her adult children is one thing Perkins is grateful for.Â
"You learn to be thankful for what little you have,†Perkins said.
Family friend Melissa Knowles set up a GoFundMe to help the family get back on their feet. Those interested in donating may do so at https://gofund.me/d8501ab7.