Mathews sentenced in 2021 fatal crash
A Bonifay man was sentenced earlier this week in the fatal car crash that took the life of 55-year-old Michael Thomas James in February 2021.
Hayden Christopher Mathews, 32, was sentenced in a Washington County Courthouse on June 5 by Fourteenth Judicial Circuit Chief Circuit Judge Christopher Patterson on the charges of vehicular manslaughter and hit and run-leaving the scene of an accident involving death. Patterson ordered Mathews to serve 10 years in the Florida Department of Corrections with four of those years being minimum mandatory and 10 years of probation following his release.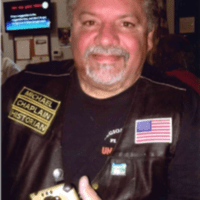 The fatal accident happened on February 28, 2021, just three days shy of James' 56th birthday, as he was traveling northbound on Highway 77 around 4:40 a.m. Mathews was traveling southbound on Highway 77 when he drove across the solid yellow lines at a speed of 74 miles per hour, 29 miles over the 45 miles per hour speed limit. Both vehicles collided at the left front causing Mathews' truck to rotate counterclockwise, off the pavement and onto the grass shoulder. James' truck also rotated in a counterclockwise direction and onto the grass shoulder. Washington County EMS pronounced James dead at the scene.
Mathews wrote a letter to James' family it reads as follows:
Dear family of Michael James,
I hope this letter helps you in your healing process. I have wanted to reach out to y'all since the day of the accident, but I was instructed not to. The main thing I want y'all to know is I did check on Mike.
My mouth was so busted up I can remember barely being able to call out to see if anyone else had been hurt. When I realized he did not survive, I panicked.
I know me running was a terrible thing to do. I replay it every day in my head.
The reason I was even out so late is because I took a friend home that had too much to drink that night. That made for a long ride home and I wound up falling asleep behind the wheel. I should have known better because my father dies in a single vehicle wreck from falling asleep while driving.
I know not only did I hurt y'alls family, but I've hurt mine also. My wife and family will suffer at my cost. I have kept up with the family as much as I can through Facebook. Y'all will always be a part of my life now.
I have never hurt anybody before and would have never dreamed that I would be in this position. I pray that y'all can find it in your hearts to forgive me.
Mathews will serve his sentence in the Florida Department of Corrections.