Two arrested in theft investigation
An investigation of theft in the Vernon area led to two men being arrested and charged with larceny and grand theft.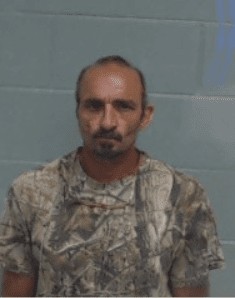 The Washington County Sheriff's Office received a report in July from a property owner stating a large antique Texaco sign was missing from his property.
Investigators were able to recover the sign and identified two suspects in the case Gregory Michael Singletary, 27, and Lester Steven Glenn, 55.
Singletary was apprehended on August 30 and booked into the Washington County Jail on an unrelated charge, while Glenn remained at large. A warrant was issued for Glenn who was arrested on September 10.
Singletary and Glenn both face charges of grand theft.