WCSO: DeFuniak Springs man led deputies on chase, threw drugs from vehicle
A DeFuniak Springs man was arrested Thursday after throwing a bag containing methamphetamine and cocaine from his vehicle during a pursuit, according to the Washington County Sheriff's Office.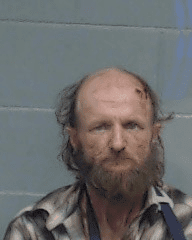 WCSO reports the incident began just after 11 a.m. when a driver, later identified as 48-year-old Bobby Lee Dukes, initially refused to comply with a deputy's attempt to initiate a stop on State Road 77 for a traffic infraction. Reports state as Dukes continued to travel along Highway 77 and through Chipley, deputies noticed he discarded a bag from the vehicle's window.
Dukes eventually stopped at Highway 77 and South Boulevard, where he was taken into custody. The discard bag was located and determined to contain methamphetamine and cocaine.
Dukes was booked into the Washington County Jail on charges of fleeing and attempting to elude, possession of methamphetamine, possession of cocaine, resisting arrest without violence, driving while license suspended, and tampering with evidence.