Door-to-door trick-or-treating returns to Downtown Chipley
NAN THOMPSON
nthompson@kentsmith.biz
Editor's note: This story has been updated from a previous version which incorrectly said that Washington County Sheriff Kevin Crews gave approval for the event.
Spooky ghosts and goblins, superhero characters, and princesses will once again walk the streets of Chipley in search of sweet treats on Oct. 31 from 6 p.m. to 9 p.m.
After the tradition of door-to-door trick-or-treating faded in the past few years, trunk-or-treat became the new way of passing out candy on the spooky holiday.
Two mothers, Brittany Goynes and Taylor Hampton, decided to bring back their childhood memories to share with their own children.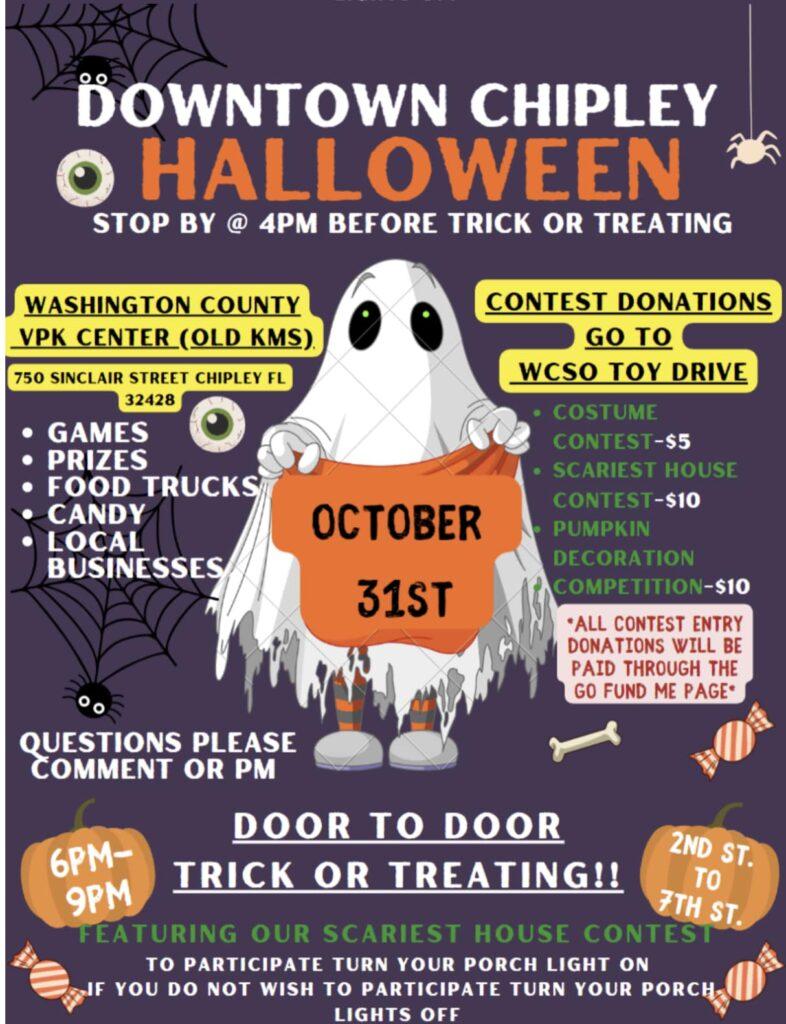 Goynes said door-to-door trick-or-treating is back in Chipley.Â
The specific areas to trick or treat are 3rd Street to 7th Street and Church Street to South Boulevard. All homes wishing to participate are encouraged to have porch lights on.
Homes that wish to participate in associated contests can contact Brittany Goynes at 850-703-9546.
Hampton and Goynes have further plans to celebrate the Halloween season. There will also be a festival at the old Kate Smith Elementary School at 750 Sinclair Street from 3 to 6 p.m. There will be contests, games, prizes, food trucks, candy, music, and local businesses on hand to help with the celebration.
Businesses wishing to participate can contact Goynes or visit the Facebook page for Downtown Chipley Trick or Treat.
Food trucks wishing to set up at the festival can contact the City of Chipley for permit information at 850-638-6350.
This event is open to all ages. All proceeds go to the Washington County Sheriff Department's toy drive.