Chipley-raised sisters open moonshine distillery in Kinsey
COLLIN BREAUX
Jenifer Wyatt and her sister Gina Odom come from a family of bootleggers–so when they brainstormed a retirement plan, opening a distillery focused on serving moonshine was a natural option.
Of course, the two women are doing so legally.
Hoochie Hooch Distillery recently opened in Kinsey, Alabama, a short drive from their hometown of Chipley. Odom still lives in Chipley, while Wyatt has moved away.
The sisters work as nurses but wanted to open a business so they have a nest egg when they walk away from their current vocation. Hoochie Hooch offers 21 different flavors of moonshine, some of which Wyatt describes as "clear.â€
No matter the flavor, the family venture aims to remove the harsh flavor otherwise associated with the beverage, with "sweet and smooth†flavors geared towards women.
"It's a really good drinking moonshine,†Wyatt said of Hoochie Hooch's selections.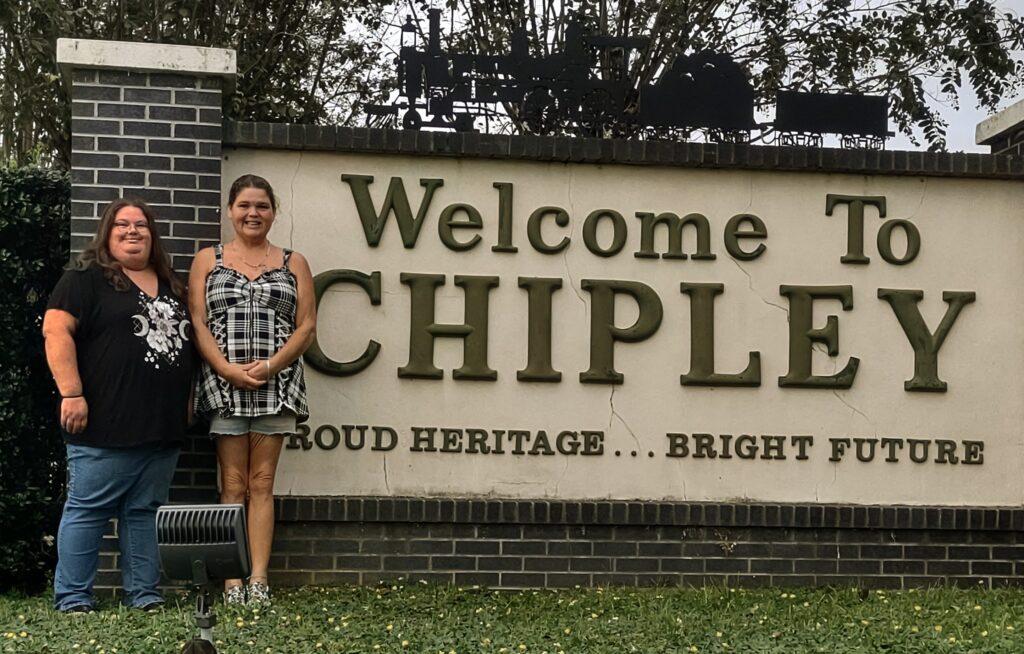 The distillery also has a gift shop.
Hoochie Hooch is not just a safety net for Wyatt and Odom in their twilight years. The business also came about so the sisters have something to pass onto their daughters.
Given the family's legacy with bootlegging, Wyatt said they're just as drawn to the technique of crafting moonshine as they are the taste and business revenue.
"The process is fascinating,†Wyatt said. "What comes out the other end is a clear, beautiful flavor.â€
The sisters also have safety in mind with their moonshine business, noting the distilling light flame has to be blue for good and safe liquor. A red flame, conversely, can cause blindness, Odom said.
The beginning stages to open Hoochie Hooch began in January when the sisters registered the business name and then moved on to securing federal approval, which Wyatt said was "not that hard.â€
The next step was getting a state license, which Wyatt described as a different story.
"They have thrown all kinds of hurdles,†Wyatt said.
Hoochie Hooch actually had to be licensed as a kitchen, meaning the sisters had to increase the size of their distillery barn.
While a grand opening is set for Friday, Sept. 29 from 11 a.m.-2 p.m., the distillery already had a soft opening that Wyatt said was "wonderful.â€
"Our name has gotten out there,†Wyatt said. "People seem to be coming from all over.â€
One reason people are drawn to moonshine is it can still have that allure of being illegal, Wyatt said.
"We try to keep ours as close as possible to what you could get from an illegal distillery without being illegal,†Wyatt said.
Keeping with that down-home vibe, Hoochie Hooch also intends to stay away from being a "big industrial distillery,†as Wyatt puts it.
Wyatt hopes people look at Hoochie Hooch's opening as an example of what can be achieved through perseverance.
"If you put your heart and soul into something, you can achieve anything,†Wyatt said. "If you push, you can get anything you set your heart to.â€
Hoochie Hooch is located at 1285 Watson Bridge Road. Visit the distillery's website at hoochiehoochdistillery.business.site or their Facebook page for more information.