WAVE coach Amos Spires honored at Special Olympics Gala 
Amos Spires, a coach with the Washington Academy of Varying Exceptionalities (WAVE) in the Washington County School District, was recently honored at the Special Olympics Florida Champions Gala on Oct. 28 in Orlando.
Spires was on hand to celebrate his Special Olympics Florida Coach of The Year 2023, a news release said.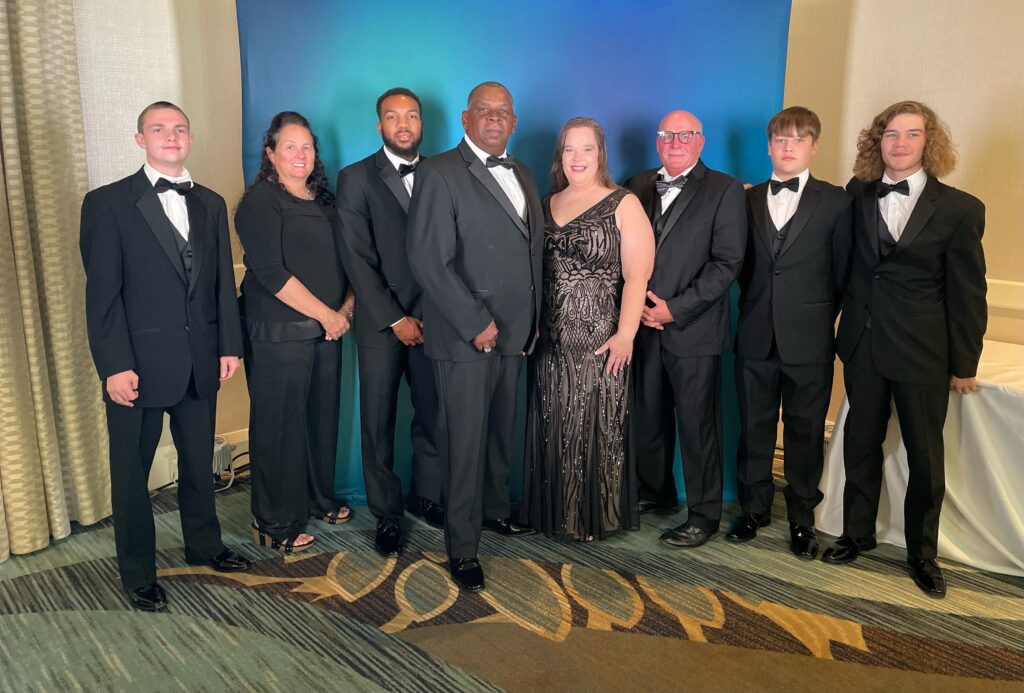 Washington County Athlete of the Year 2023 and student Cody Baker, WAVE Teacher on Special Assignment Brenda Basnaw, coach D.J Roulhac, coach Karen Powell, Superintendent Joseph Taylor, and special guests accompanied Spires.
Spires oversees multiple sports at WAVE.
"He is deeply committed to the Special Olympics mission and ensuring his athletes have the best experiences possible,†the news release said. "Coach Spires was the catalyst for bringing Young Athletes, Little Elites, and Rising Stars to WAVE. He regularly gives athletes rides to and from competitions.â€