Chipley man with long rap sheet sentenced to 30 years in prison 
A Chipley man with several previous convictions has been sentenced to 30 years in prison after being found with a gun in 2020.
Stacy Tyrone Blackmon, 38, was found guilty of being a felon in possession of a firearm Oct. 12, State Attorney Larry Basford with the 14th Judicial Circuit said.Â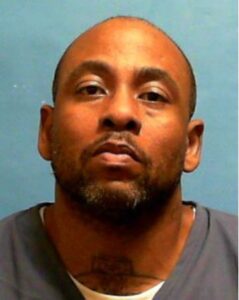 "Violent career criminals have no business having guns and the laws in Florida make the penalties stiff if they are caught possessing them,†Washington County Chief Prosecutor Megan Ford, who presented evidence against Blackmon, said in a news release from Basford's office. "Our office will seek these enhancements to enforce the law and protect the community.â€
Jurors reportedly took half an hour to render the guilty verdict.
Being a felon in possession of a firearm is a second degree felony usually punishable by up to a 15-year sentence, though Ford said Blackmon's six prior convictions–including for felony battery and aggravated assault–made him a "violent career criminal,†according to the news release from the 14th Judicial Circuit.
That designation meant a longer sentence was possible.
Blackmon reportedly had a gun when arrested by police in Chipley on October 1, 2020.
"Ford proved police had the defendant under surveillance that day when he met with another man and gave him a bag containing a Smith & Wesson 9mm pistol in exchange for $275,†the 14th Judicial Circuit news release said.