Wausau Quilters Club gives back to community through quilt auction
The Arc of Washington-Holmes Counties and Wausau Library will have an extra $500 each in funding, courtesy of the Wausau Quilting Club.
The donations are part of an annual tradition in which the Quilting Club auctions off a quilt for local donations during the town's Possum Festival, generally held in August.
While the Quilting Club has donated to the library before, this marks the first time they have given to The Arc, longtime Quilting Club member Shirley Walsingham said.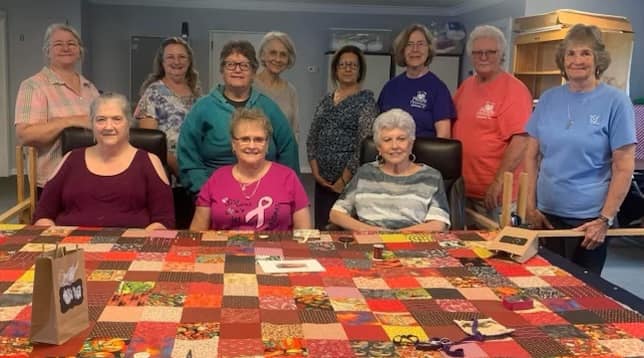 "That's our little fundraiser,†Walsingham said. "It's just an enjoyable day of fellowship. The Arc is a wonderful place. So is the library.â€
The Arc assist disabled people through programs and advocacy.
The Quilting Club meets every Tuesday for stitching and fellowship.
"We're just glad we could do this,†Walsingham said. "It's returning what's been given to us.â€