Family gets new Chipley home from Chipola Area Habitat for Humanity, Florida Power & Light
The Meredith family now has a new home on East Boulevard in Chipley, courtesy of two community organizations working together.
A dedication ceremony celebrating the new homeowners getting to call the residence theirs was held Thursday, Nov. 9. The home was constructed by Chipola Area Habitat for Humanity, in partnership with Florida Power & Light.
"This was property that has been, for over 50 years, a lot of grandkids, children, all born and raised here,†new homeowner Pamela Meredith said. "We're just really happy we can get back here since Hurricane Michael.â€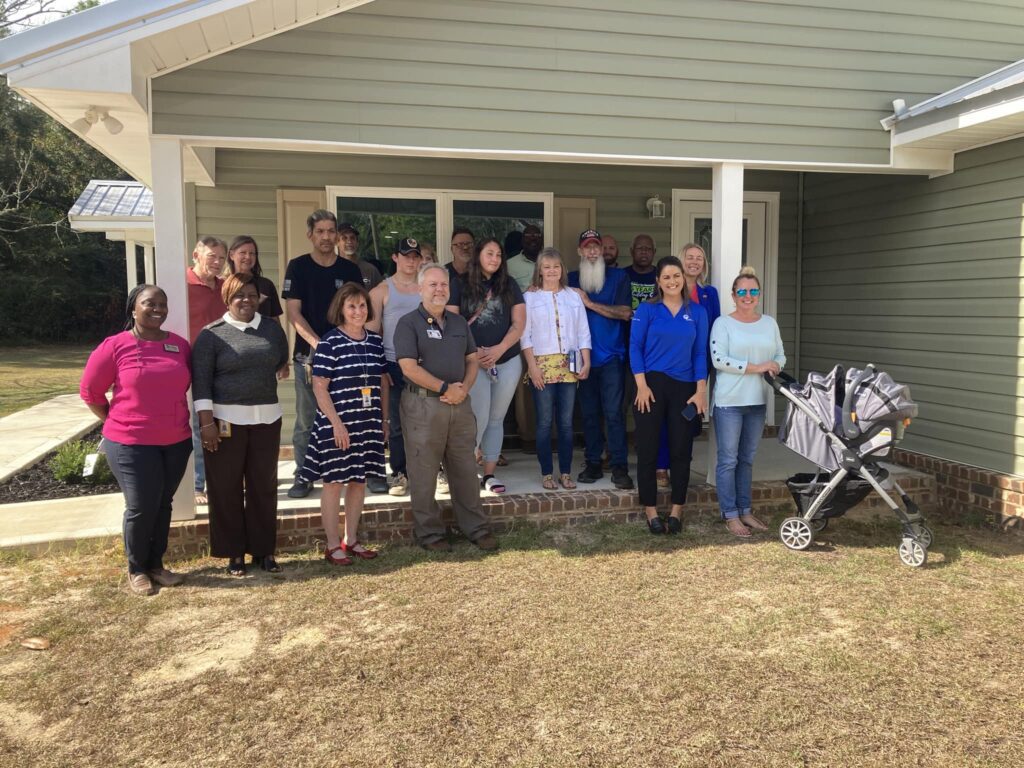 Chipola Area Habitat for Humanity Executive Director Carmen Smith said the house's construction would not be possible without "those who invest their time and talent into the Habitat for Humanity industry.â€
"FPL sponsored to the tune of $85,000–this home build for the Meredith family,†Smith said. "They have been instrumental in changing the lives and improving the lives of families, which directly aligns with the Habitat ministry.â€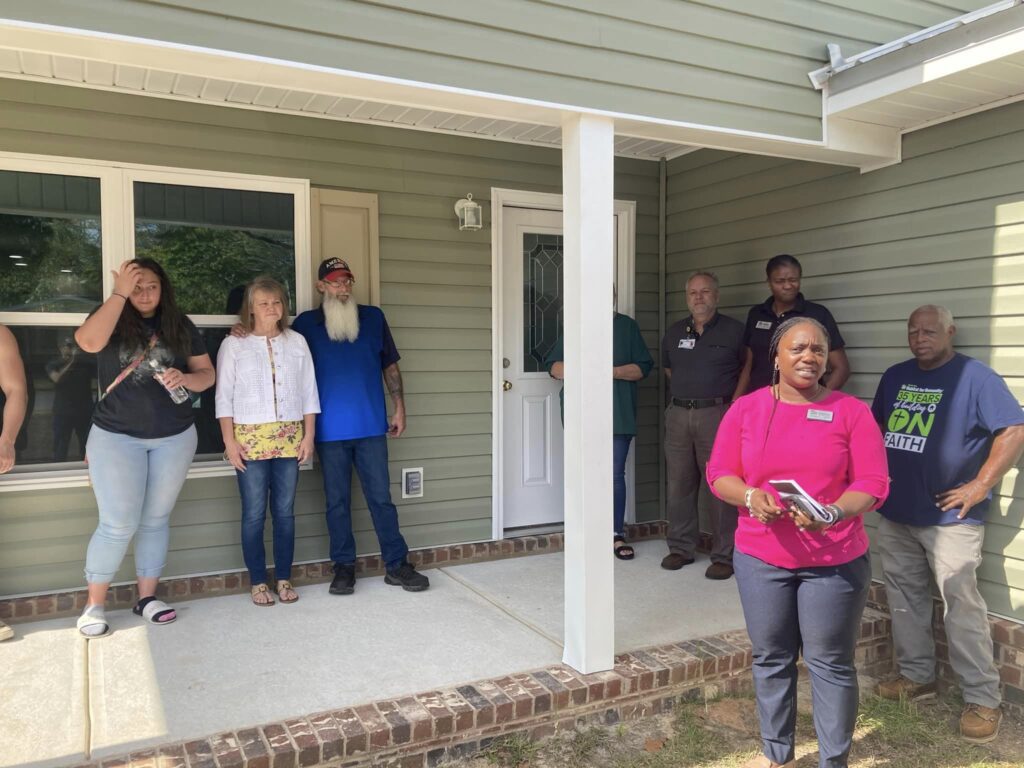 Chipley Mayor and Habitat Board President Tracy Andrews–also the regional external affairs manager for FPL–said seeing a new home built for the Meredith family after Hurricane Michael made her happy.
"There were a lot of things that happened and it seemed like it would take some time for our community to get back to a normal status and for the lives of families to go back to being normal,†Andrews said. "Today just represents the hard work, dedication, and faithfulness towards Chipola Area Habitat–but it also talks about our commitment to our communities.â€
FPL is "honored†to partner with Chipola Area Habitat to strengthen the community and permit the Meredith family to continue enjoying their time in the area, Andrews said.
Washington County School Board members were also on hand to celebrate the occasion.
Pamela Meredith was given a Bible by Habitat for her new home.