Kids learn to stand against bullying during motivational seminar with 'Mortal Kombat' Scorpion actor
The "Mortal Kombat" character Scorpion is a dark antihero but the actor and martial artist who played the character in the 1995 film adaptation, Chris Casamassa, is encouraging children to instead be superheroes.
Casamassa is on a mission to teach kids to not be bullies and stand up to bullying. As part of that campaign, he hosted a motivational workshop at Believe Martial Arts in Chipley on Thursday, Nov. 16.
Kids filled the mat at the dojo as Casamassa taught them to be focused and disciplined through physical drills and playful questions and jokes, as well as to politely ask people to move while walking by instead of just shoving them aside.
"Bullying can be a lot of different things," Casamassa said. "It can be subtle."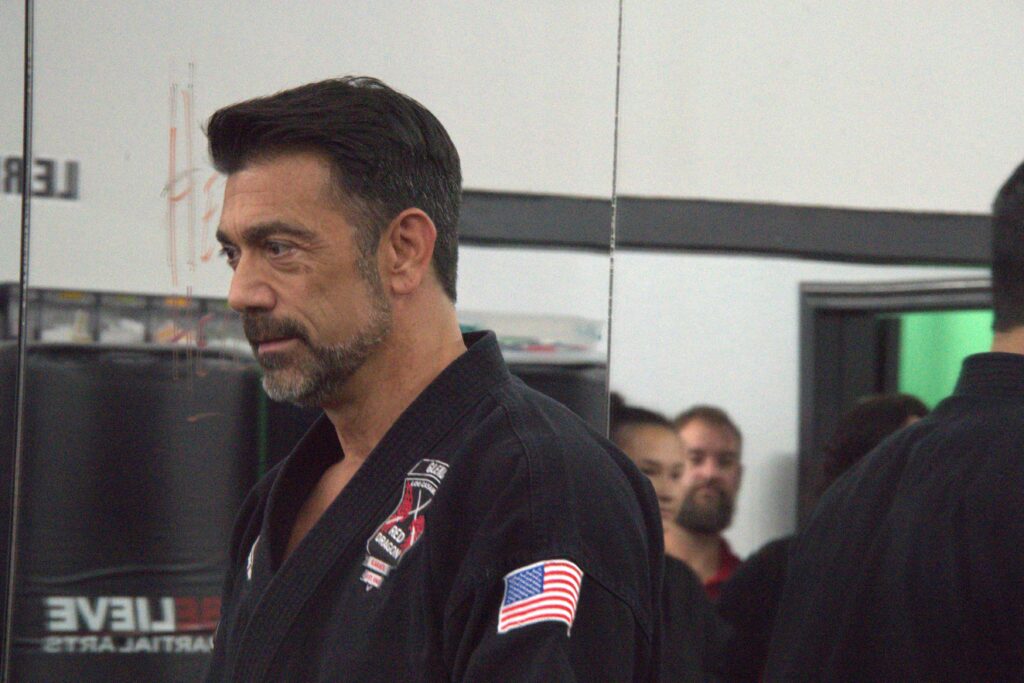 Demonstrations of bullying Casamassa performed using some of the children included throwing paper at people and verbally threatening others. Parents, including "Mortal Kombat" fans, also filled the inside of the gym to make the seminar a standing-room crowd.
"You're going to see me do some things that are not right," Casamassa said. "There's two kids in this class. One-the stuff you see me do, it's happening to you and today I'm going to teach you how to overcome that. Two, you're watching me do stuff and you're like, 'Oh, man, I'm kind of doing that or I'm kind of saying that.'"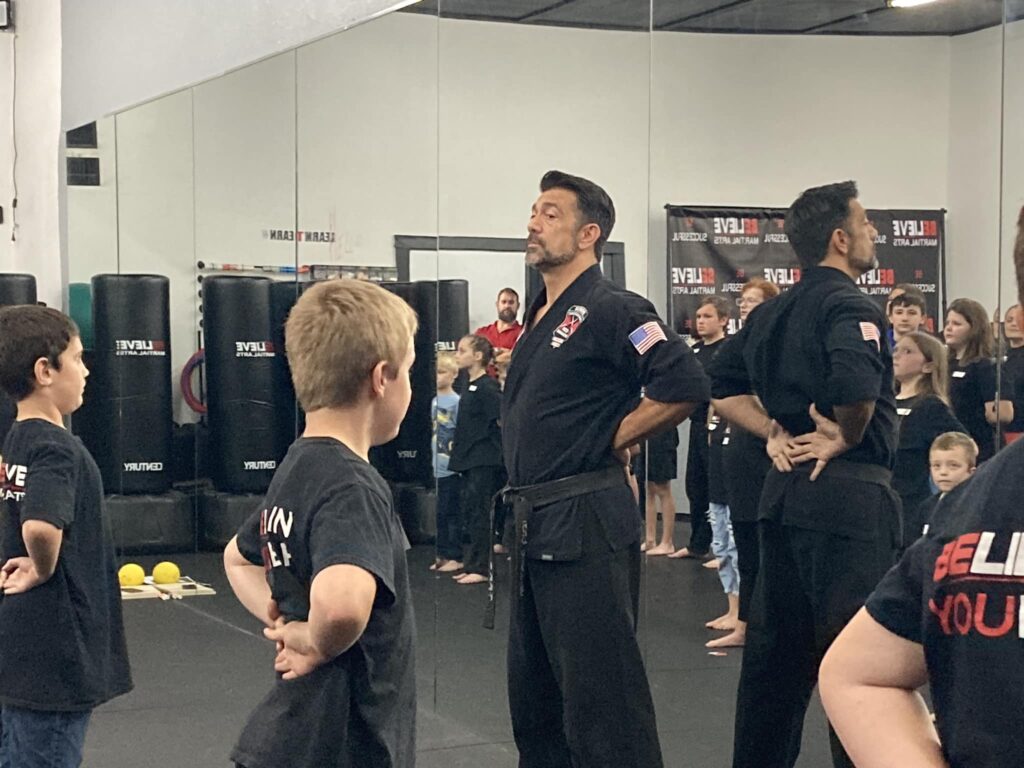 "No matter which side of that fence you fall on, you can course-correct. If you're getting bullied, I'm going to get you tools that you're going to be able to use when you walk out that door that you're going to be more confident than you've ever been before in your life," he continued. "If you're the bully-type of person and you're doing some of the stuff you see me do, today is the first day of the rest of your life."
Casamassa said children must learn responsibility and that they can control their own actions and not others, and that everyone makes mistakes–which doesn't necessarily mean someone is a bully.