Washington County officials look to continue fixing up Williams Road bridge
Discussion on bids for replacing the wooden bridge on Williams Road–a remote dirt road–came up during a Washington County Board of County Commissioners workshop on Thursday, Oct. 12.
Jon Sims with Dewberry Engineers–one of the emergency management contractors with the county–said the lowest bidder for the project is "over budget by a couple hundred thousand dollars.â€
"To me, it's not a problem,†Sims said.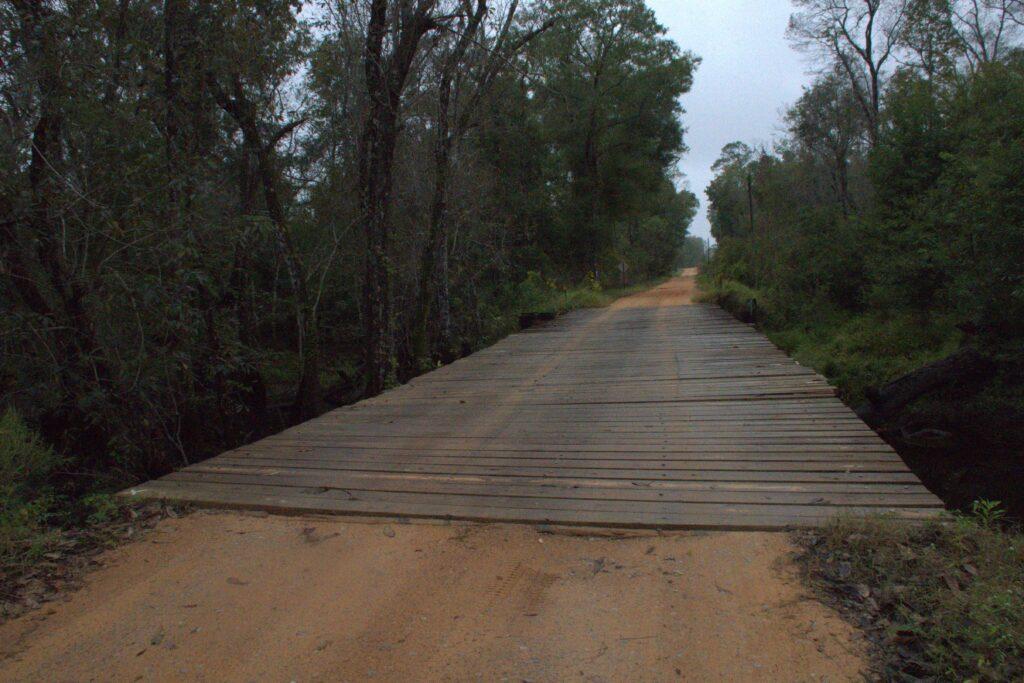 In response to a question from County Lawyer Matt Fuqua on if they could be asked to come down on costs, Sims said the bidder couldn't do so.
"They're still the lowest bidder,†Sims said.
Additional funds can be requested from FEMA to make up for the extra costs, Sims said.
"This is a second advertisement on Williams Road and the first time it was over,†Sims said.
The shortfall comes to $300,000. No vote was made since the Oct. 12 discussion was during a workshop where commissioners, staff, and consultants discuss matters and potential decisions.
The Williams Road bridge issue will come up again on the agenda for the commission's next meeting, which will be held on Oct. 19 in the Board of County Commissioners room at 1331 South Boulevard in Chipley at 9 a.m.