Kristin Martin officially sworn onto Chipley Council
Local businesswoman Kristin Martin is now also officially a city leader.
Martin–who is the vice president of beauty spa Sage Brand Studio in Downtown Chipley–was sworn onto the Chipley City Council on Tuesday, Oct. 10.
Martin filled the Ward 4 seat left by former Councilmember Wesley Adams, who resigned in September after determining doing so was "in the best interests†for himself and his family.
"It was a very humbling meeting whenever Mayor Tracy Andrews came and talked to me about the appointment,†Martin said. "I love serving my community, Chipley, all the businesses, the downtown culture that we have.â€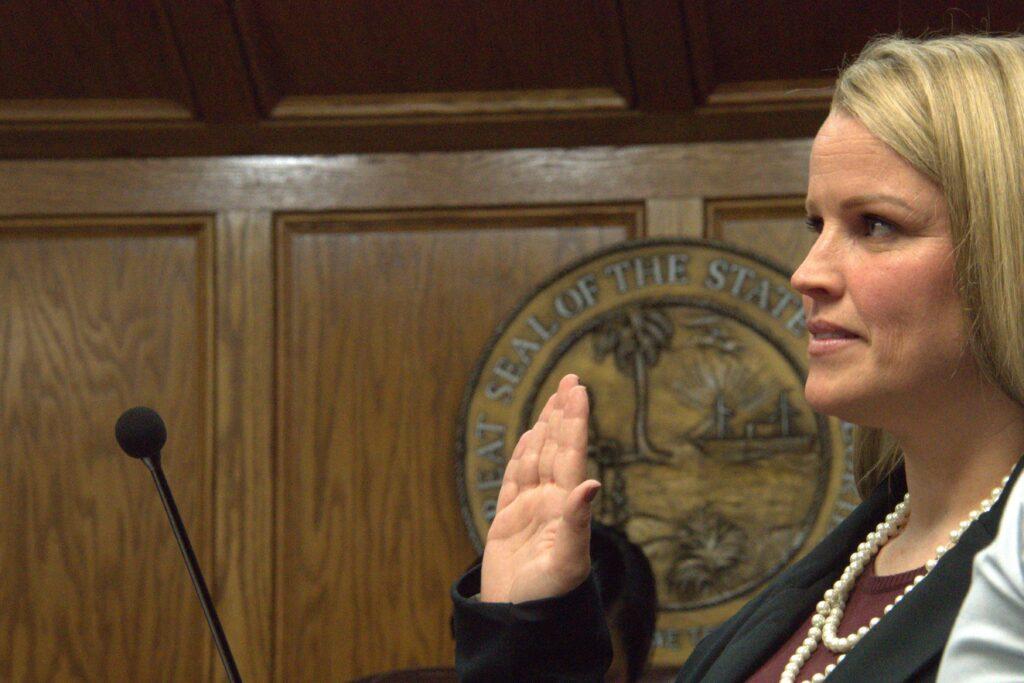 Martin said she wants to be a voice for the community and her district, particularly downtown.
"I appreciate everyone's support and their faith in me, on behalf of the appointment,†Martin said.
Cheryl Gainer McCall and Andrews were also sworn in. McCall won the election for the Ward 2 seat in August against incumbent John "Tommy†Sasser, while Andrews ran unopposed. McCall previously served on the council from 2007 to 2011.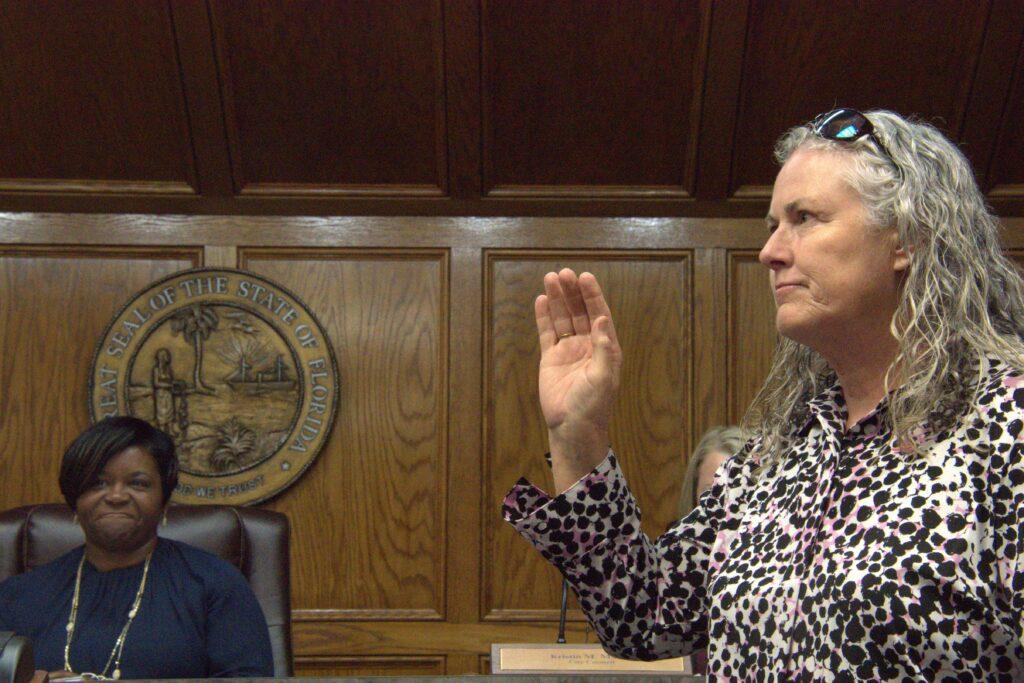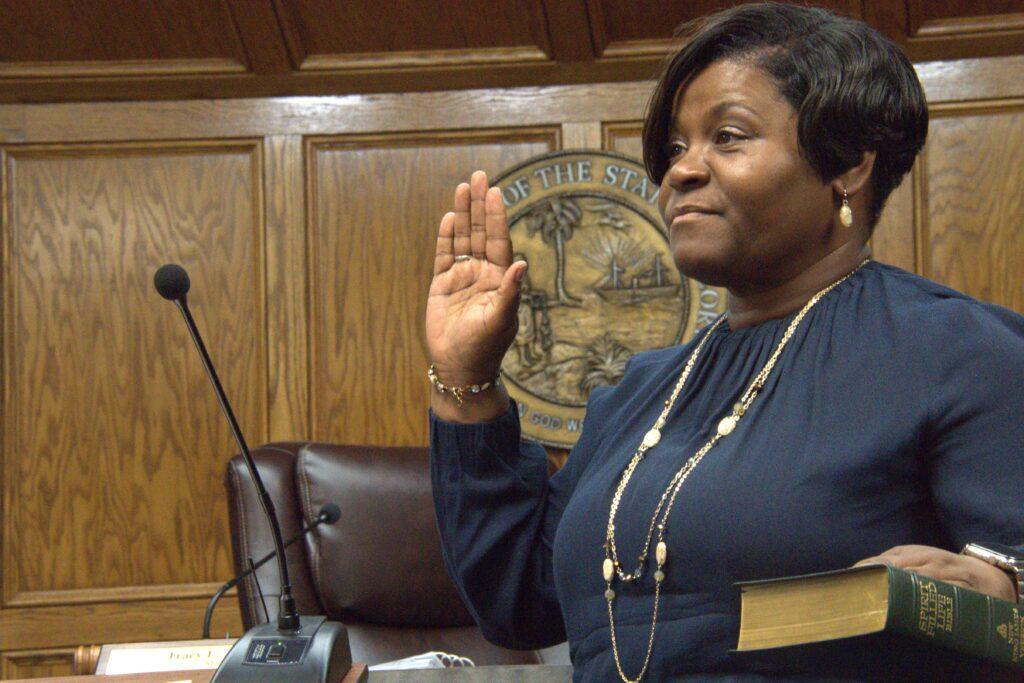 The Council also held appointments for mayor and mayor pro tem, with Andrews continuing to serve as mayor and Councilmember Kevin Russell staying in the role of mayor pro tem–which can be considered a vice mayor role and who steps in as temporary mayor if the regular mayor is not at a meeting.