Vernon High football celebrates homecoming with win
Vernon High School celebrated Homecoming 2023 with a 24-8 come from behind win against the winless Graceville Tigers. Vernon attempted an onside kick to open the game that the Tigers recovered and marched down the field for the games opening score.
Vernon went on to hold Graceville scoreless for the rest of the game as their offense managed 24 points to improve to 3-4 on the season.
Junior Derdrian Peterson opened the scoring for the Yellow Jackets with a 48 yard touchdown pass from Scott and sophomore Dante Siples recovered a fumble in the end zone for a touchdown in the second quarter.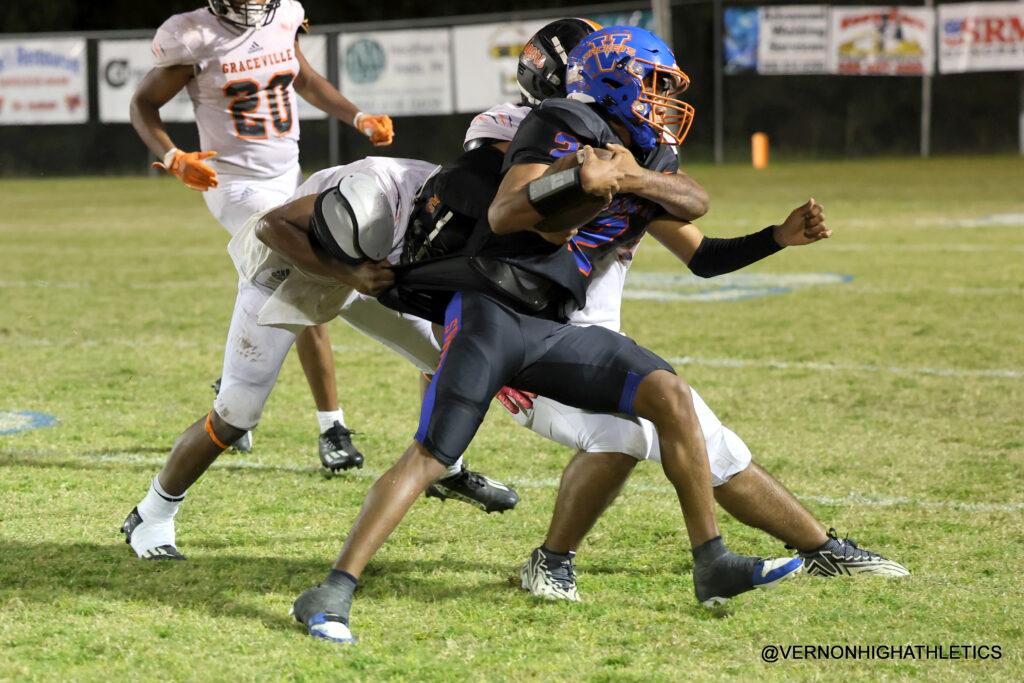 Scott followed his touchdown pass with a one-yard run and Dante Siples caught a 51-yard pass touchdown pass from freshman Caiden Coltrane.
On defense, sophomore Hunter Dyer caused a fumble that was recovered by sophomore Caiden Hammack. Siples scored on his fumble recovery and junior Brayden Potter had an interception.
Jonei Gordon representing the volleyball team was named homecoming queen and quarterback Scott was crowned king.
Next Friday is Senior Night for the Yellow Jackets as they host the 0-7 Jefferson County Tigers from Monticello.
Kickoff is scheduled for 7 p.m. at Yellow Jacket Stadium and this will be Vernon's last home game of the 2023 season. Graceville remains winless at 0-6 and will host the 3-3 North Bay Haven Buccaneers this Friday.