Firefighters respond to Chipley house fire
A house fire in Chipley near First Street and Warren Avenue drew a response from firefighters on Friday, Nov. 3.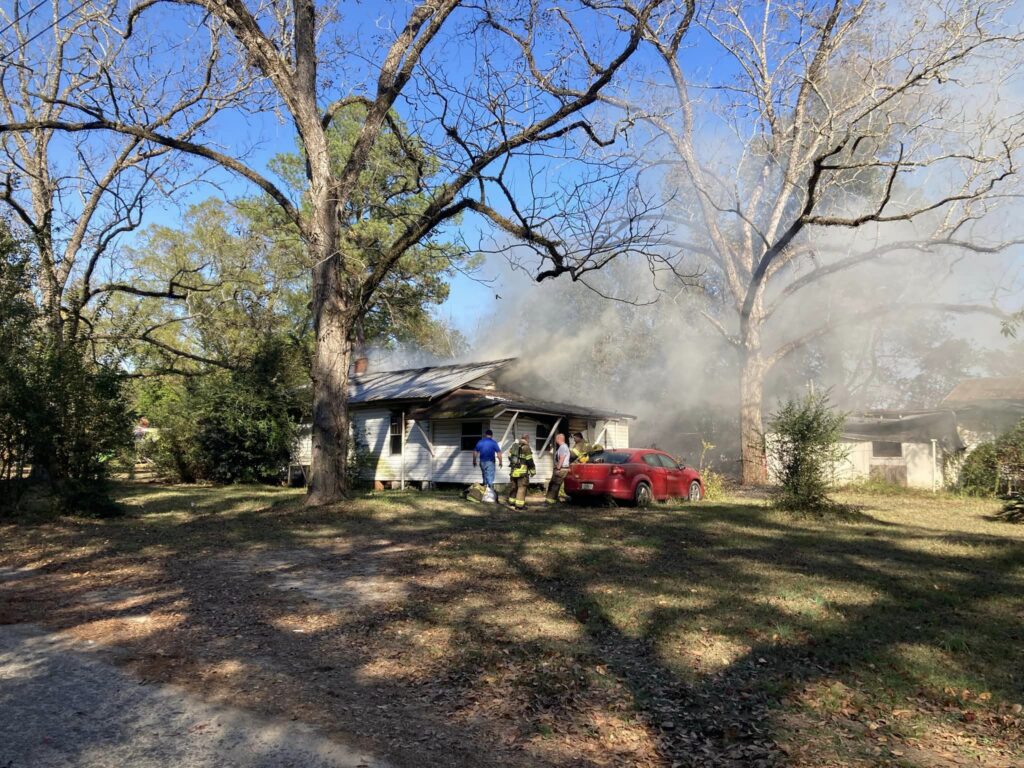 Fifteen personnel with the Chipley Fire Department were at the scene, Fire Chief Hunter Aycock said.Â
Parts of the house were damaged and exposed as first responders were on the scene to mitigate the blaze. The sight and smell of heavy smoke was present in the area.
The structure fire was believed to be caused by an electrical issue, Aycock said.Â