"Smile for the camera, Frankie. No, look here. Frankie, sit right.â€
What? Do I look like a supermodel? Â
I don't think so. I am tired and ready for a nap.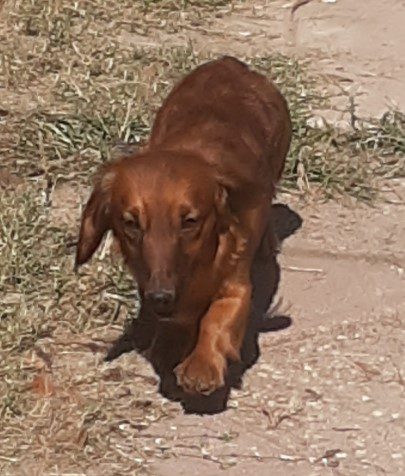 Digging is in my nature, so I might make a few holes in the yard. The name Dachshund is actually German for "Badger Dog.â€
Guess this all leads to the fact I'm going to need a fenced yard and supervision until I learn where I belong.
I love to play and have fun but also like nice long cuddling sessions where you scratch my ears and my tummy. Are you up for the task?

My name is Frankie and I am an approximately two-year-old male long haired Dachshund. I'm up to date on my shots, neutered, and ready for my new home.
I currently live in Bonifay at BARRK Rescue and I love everyone. I am crate trained and housebroken.
For mere information about me or any of my friends here at BARRK Rescue, call 850-768-0157 or visit their Facebook page at www.facebook.com/barrkrescueinc.