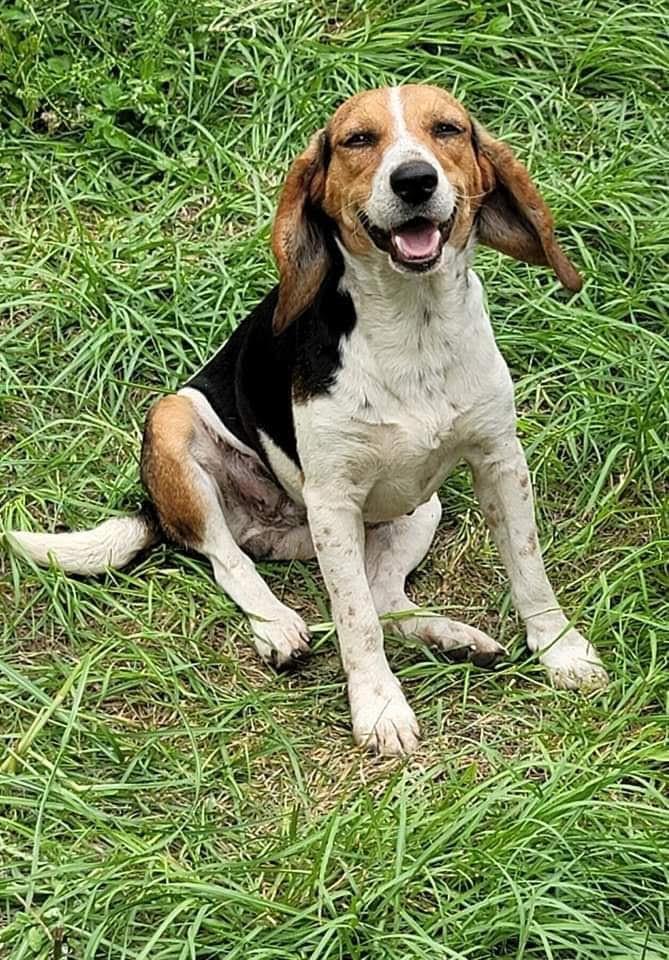 Remember Snoopy from the Peanuts cartoon? He was a beagle and he could do all kinds of things. He flew an airplane against the Red Baron, and he was Charlie Brown's best friend. Not saying I can do all the things he could do. But I am a beagle, and what I can offer is unconditional love, lots of smiles, and being your best friend.
My name is Sadie, I am approximately two to three years old and 22 pounds.
I currently live at Sammy's Hope Rescue in Bonifay but my hope is to have a home to call my own soon.
If you don't know much about my breed, I will give you a quick rundown. I am considered a working breed since I'm in the hound family. Beagles in general are very active dogs and hunting is their main sport. We love to chase things, rabbits, birds, pretty much anything that moves. It's just my breed, so I will need a fenced yard and be supervised, because I, like my breed, love to dig. You wouldn't want me to dig out and get lost. Giving me something to chase and play with is a must, because my energy level can be high at times. Beagles are known to be loud. Sadly, that is just part of me, so don't scold me for doing what is normal. I get along with dogs my own size or larger but currently am not a fan of smaller dogs.
This could change with proper training, should you take me home. I prefer older children that I can run and play with. Little children just don't understand my energy level.
Before considering a beagle or any other working dog, it is best to do some research, and see if it the right dog for you. I am heartworm positive, but I have completed my required treatment, so I will be fine.
I am fully vetted, spayed, up to date on my shots, and I am microchipped.
I'm told I am a sweetheart all the time. I love to be cuddled and, yes, lay in your lap. I can also be a couch potato, depending on the day.
Do I sound like a baby you would like?
If interested contact Sammy's Hope Rescue at 850-280-3960 or check out their Facebook page.