Chipley volunteers help with disaster relief efforts in Perry
By Caleb Duncan | Guest columnist
Last week, twelve people from Chipley traveled to Perry, Florida, to help with disaster relief efforts from the damage of Hurricane Idalia. Like Hurricane Michael in our area a few years ago, Perry saw the disastrous damage of a Category 3 Hurricane. There were power lines down everywhere we drove, trees uprooted, and roofs tarped as civilians were trying to recover from the devastating storm.
Thirty to 40 people from Chipley are involved with a ministry called Disaster Relief. Disaster Relief is a Southern Baptist Convention ministry and the third largest response organization in our nation, behind the American Red Cross and the Salvation Army. We have a unit from the West Florida Baptist Association, a partnership of churches in the Washington County area. Five local churches sent 12 people to help with relief efforts.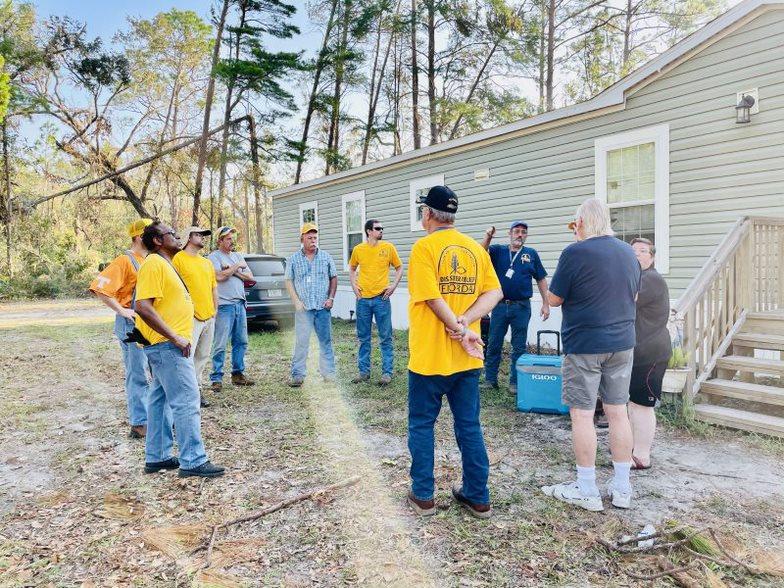 So far, over 1,030 requests have been submitted in the Perry area and about 200 work orders have been completed. In just two weeks, 476 volunteers, over 21,000 hours, and 32,000 meals were served through the feeding team. Our local unit from Washington County is a clean-up and recovery unit, which focuses on cleaning up the exterior perimeter of a home from fallen trees and limbs and recovering from damages caused. Our team has chainsaws, pole saws, and a heavy-duty tractor with a winch and grapple prepared to tackle most projects.
On top of our relief efforts, every Disaster Relief team has a chaplain who spends time with homeowners, ministering to them by praying for them and listening to them. The primary role of a chaplain is to help the homeowners with any spiritual concerns they may have and offer the hope of the gospel to them. During a disaster like this, people need hope more than ever.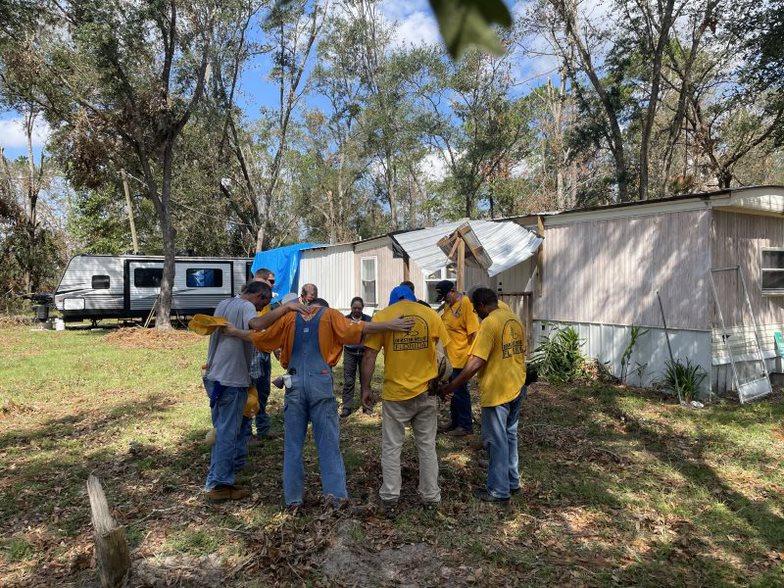 Our team had a great time with one another and enjoyed fellowship and camaraderie. We love bringing anyone interested in Disaster Relief efforts with us. For more information, visit our website at https://flbaptist.org/disasterrelief/, or for more information about our local unit, call us at 850-638-0182.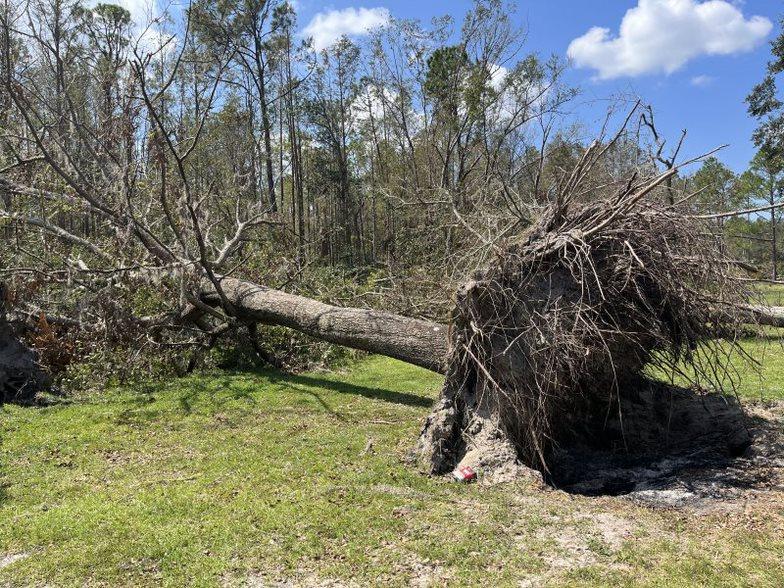 Caleb Duncan is the Director for the West Florida Baptist Association in Chipley and holds an M.A. in Ethics, Theology and Culture from Southeastern Seminary. Email him at [email protected] or follow his twitter @calebtduncan.