Washington County Commissioners approve land use changes for requested properties
The Washington County Board of County Commissioners signed off on a trio of land use changes–one allowing several residential units on property in Caryville–on Thursday, Oct. 19.
One of the land use changes was requested for 6594 Highway 77 in Chipley by property owners Ryan and Tabitha Williams, who sought approval for agriculture and silviculture allowances. The nearly five-acre property was zoned for general commercial uses.
"This is located at the southern end of the county, just north of Crystal Lake Drive,†Senior Planner Dawn McDonald said. "They have no desire to develop commercial and would like the land use to allow for residential uses, which agriculture/silviculture does and it is in keeping with the remainder of the subdivision, which this lot is a part of.â€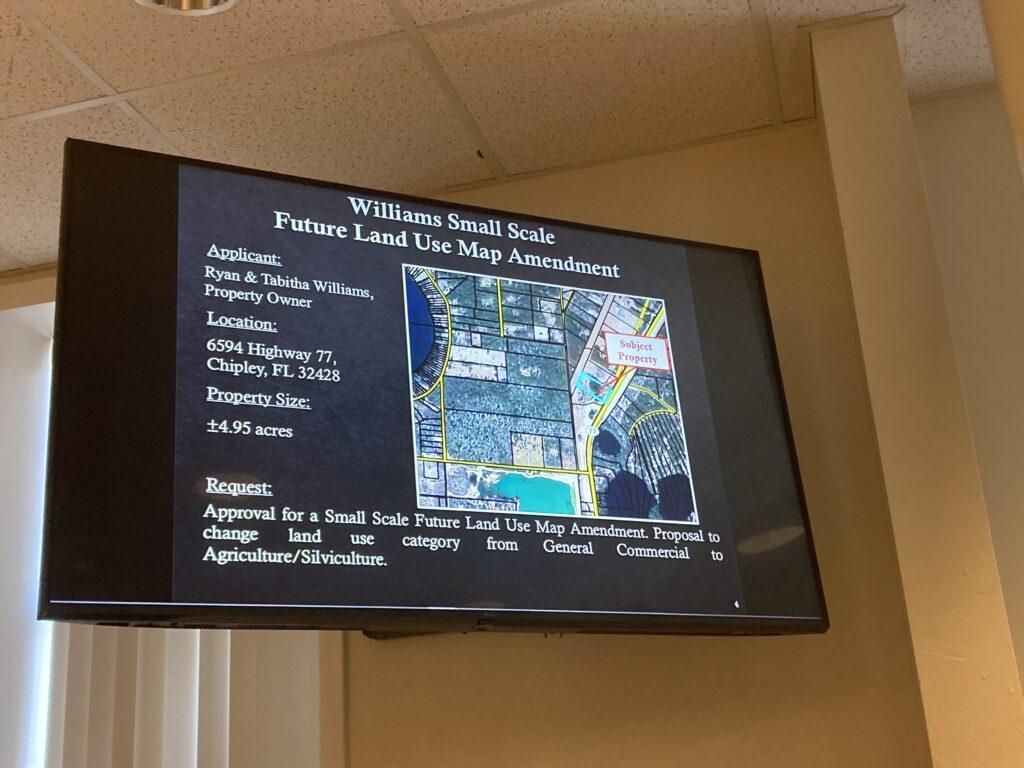 Other lots in the area are already zoned for agriculture/silviculture uses.
"We held a neighborhood information meeting and no residents attended,†McDonald said. "We haven't heard any input from the community.â€
Another near five-acre property on Highway 77 that received the same land use change allowances belongs to Larry Bruner.
"It would be the southern end of the parcel,†McDonald said. "We held a neighborhood information meeting. No residents attended.â€
The third and last case concerns nearly a 10-acre property at 1447 St. Marys Road in Caryville belonging to Camilla Chambers Benson and Henry Chambers. The request was to change the land use category from agriculture and silviculture to low residential.
"This is northwest Washington County,†McDonald said.
Two neighbors attended an information meeting held Sept. 21 and had concerns on if there would be additional residents moving to the property. Concerns over moving out to the country to enjoy a quiet life were relayed.
"According to (Camilla) Chambers Benson, at this time there would not be any more than three units on the property,†McDonald said. "However, they do have the option to include a fourth unit.â€