Chipley store identified as illegal gambling site
A Chipley convenience store is the subject of an illegal gambling investigation.
The Florida Gaming Control Commission (FGCC), Division of Law Enforcement and the Chipley Police Department collaborated in an operation to dismantle an illegal gambling operation at the 77 Gas Mart, located at 604 Main Street.
Investigators executed a search warrant at that location on Wednesday, July 26, and seized $11,462 in cash, two slot-style gaming machines, and one coin pusher machine from the store.
The agencies wrote in a joint press release that the bust "serves as a clear message to those involved in illegal gambling operations that such activities will not be tolerated in Florida communities."
Illegal gambling operations like adult arcades often utilize predatory tactics to deceive customers into thinking their machines are legal, but they offer no consumer rights, no guarantee of fair play, and no recourse if an operator steals their money. Illegal gambling is a criminal offense, and these operations can expose individuals to other criminal activities, including armed assaults, drug trafficking, and prostitution.
"We extend our sincere appreciation to the FGCC for their invaluable assistance in this operation," said Chipley Police Chief Scott Thompson. "Their expertise, resources, and commitment to enforcing gaming laws were instrumental in the successful execution of this joint endeavor."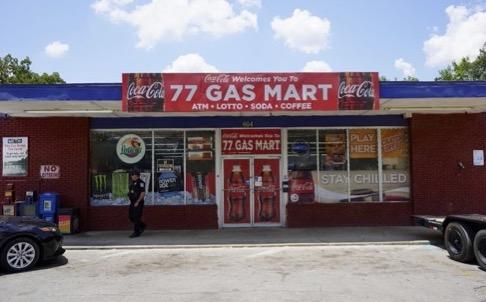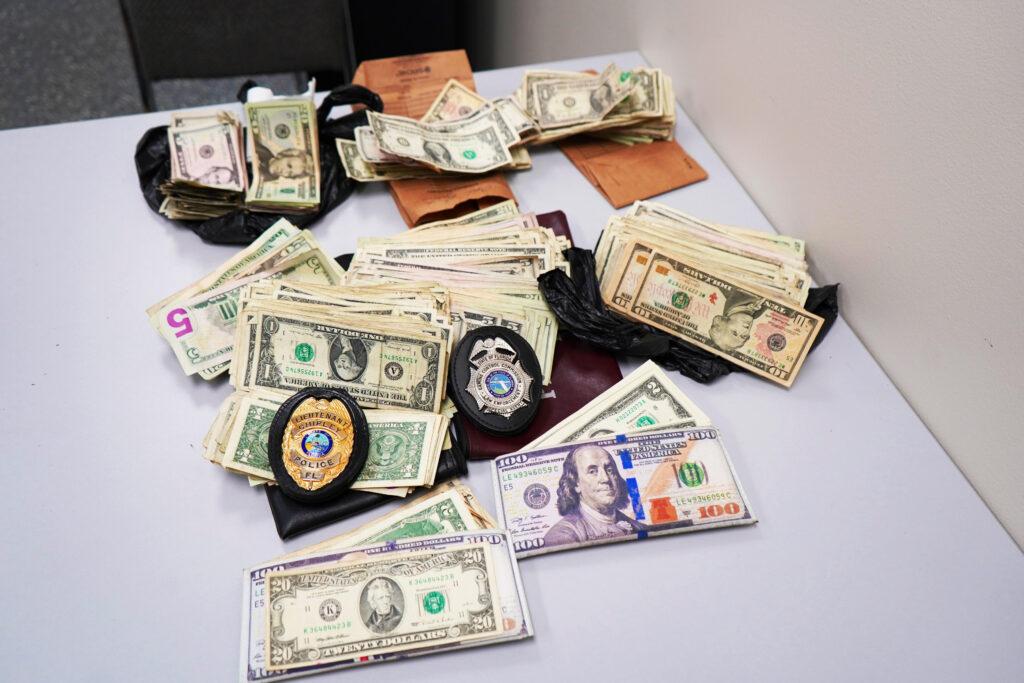 Chief Thompson added that at least one arrest is pending in the case; however, he would not say whether the store's owner was the subject of that pending arrest.
FGCC executive director Lou Trombetta added, "The state of Florida will not condone illegal gambling."
"The FGCC will continue to combat illicit gambling to protect the safety of Florida's communities, and we appreciate the public's help in identifying suspected illegal gambling sites," said Carl Herold, FGCC's director of law enforcement.
One hundred percent of legal gambling slot tax revenue directly funds the Florida Educational Enhancement Trust Fund, which supports education initiatives like Bright Futures ($240,851,138 in fiscal year 2021/2022). Floridians can locate legal gambling establishments by visiting FGCC's interactive gaming map.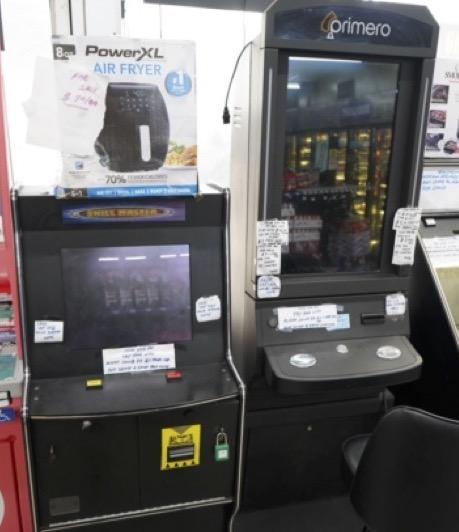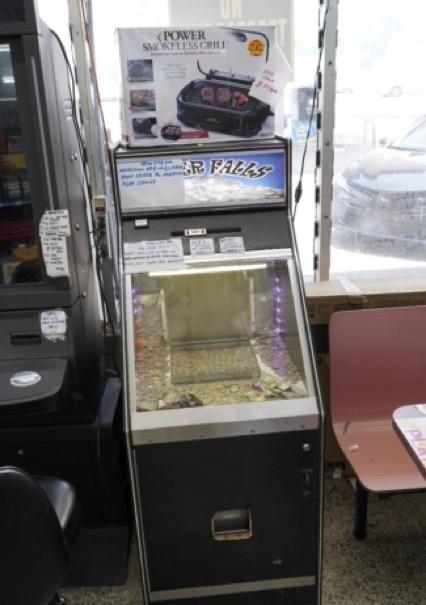 The FGCC said it will continue to collaborate with local law enforcement to protect the public and enforce the state's gambling criminal laws.
Residents and business owners can anonymously report any suspected illegal gambling activity by visiting: https://flgaming.gov/file-a-complaint/ or calling (850) 880-3433. FGCC reviews all complaints it receives.
What are some red flags that may indicate illegal gambling is being conducted at an establishment or arcade?
Devices that appear to be slot machines at any facility outside of Miami-Dade or Broward County or outside of facilities operated by certain Indian tribes on tribal land
Devices missing a visible FGCC license or registration information
Devices awarding cash prizes
Devices that do not appear to have any oversight or regulation
A facility offering sports betting