New Chipley fire chief steps up to fill father's shoes
When one asks Hunter Aycock how he feels about being the new fire chief in Chipley, one word comes to mind: "excited.â€
"I've been aiming for this for a long time,†he said.
The role is a familiar one for the Aycock family since Hunter is taking over for his dad and former fire chief, Floyd Aycock.
"I'm excited for him because I know it's a goal he set years ago,†Floyd said.
Floyd has retired after a long time serving for the Chipley Fire Department.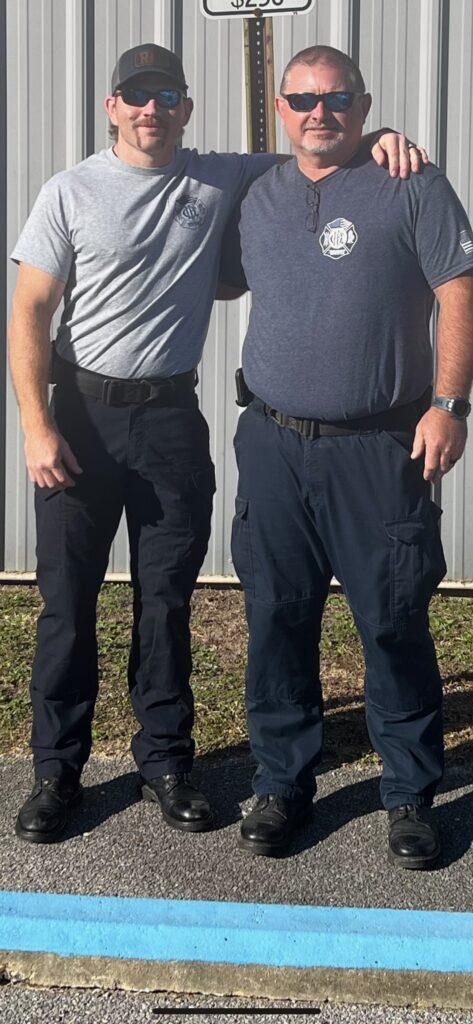 "I started volunteering here in December '91,†Floyd said. "It feels good (to retire) but there's also that sense of leaving a lifestyle.â€
The Aycock boys both said Floyd will be back after a required one-year retirement period.
"We won't let him off that easy,†Hunter quipped.
As for Hunter, he started his firefighting career around 10 years ago.
"I like helping people,†Hunter said. "I like the problem solving, adrenaline rush. It definitely takes a special kind of person.â€
Due to his new role, Hunter will be working five days a week–a transition from the shift work he's used to.
"Going from a 24/48 schedule to five days a week will take some adjustment,†Hunter said. "I'll be with my family and kids more. I think it'll be a good thing. I'll miss the shift, the other lifestyle.â€
Shift work was "awesome†since the shift crew was like another family, Hunter said.
"Quite a lot of them are friends too,†he said. "It's not like I'm leaving them.â€
The younger Aycock is taking his new chief role on a day-to-day basis.
"I knew what I wanted to do when I was a kid,†he said.